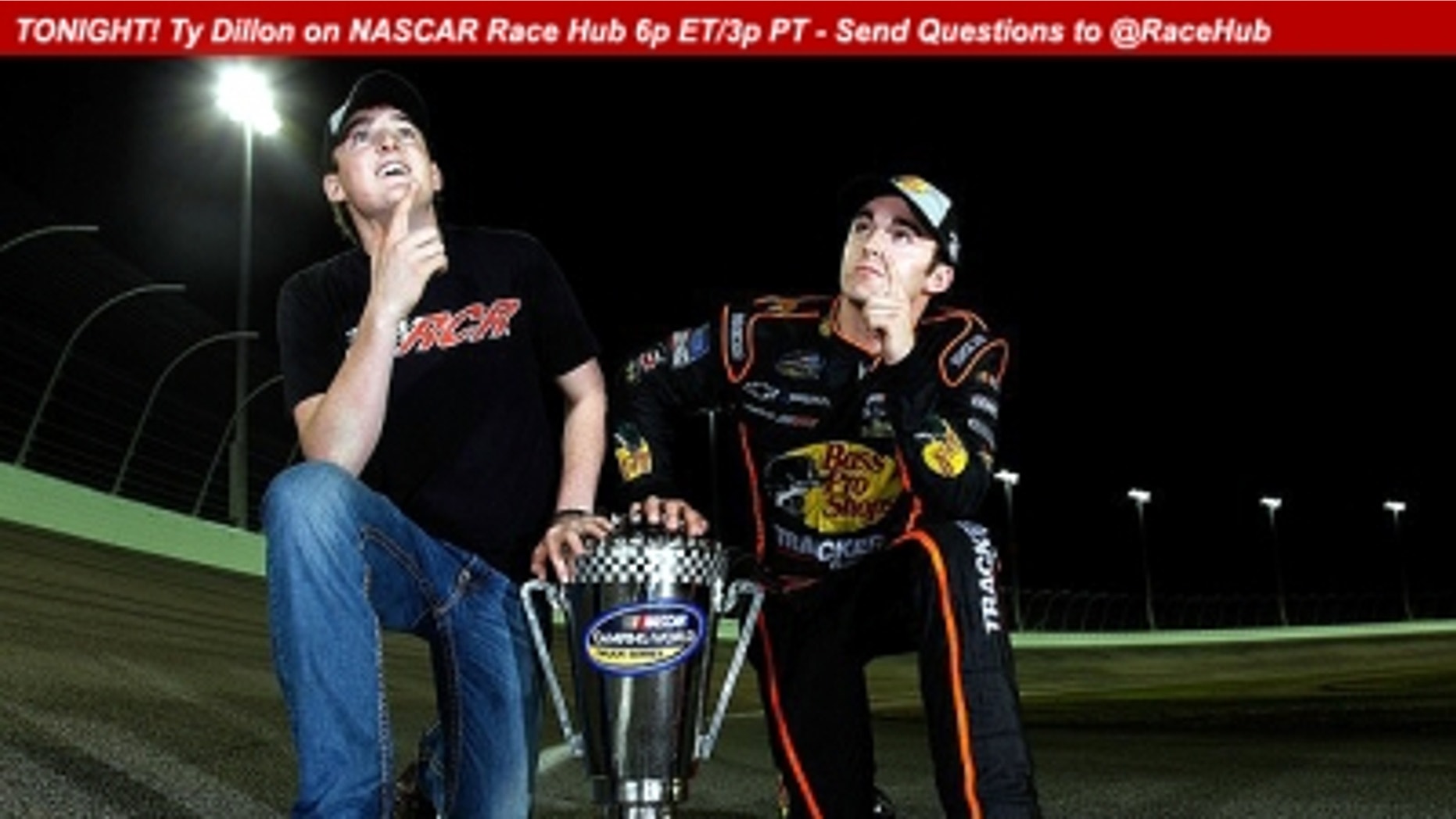 Ty Dillon was up late Monday night. He wasn't pondering the next Camping World Truck Series race. He was continuing a rivalry that's existed virtually his entire life – with his older brother, Austin.
The Dillon boys were planted in front of a television screen playing a National Basketball Association video game.
"And we're not even basketball fans, but we've kind of gotten sucked into that game," Ty said Tuesday. "I had to end up beating him so I could go to sleep."
The brothers Dillon have been ultra-competitive – against everybody else and particularly against each other – for as long as either can remember. That rivalry – and the associated fun – has carried over into NASCAR racing as the grandsons of long-time team owner and former driver Richard Childress embark on careers at the sport's high levels.
Austin won the Truck Series championship last year, and Ty is seeking that title as a rookie this season. Austin moved on to the Nationwide Series.
"As competitive as we are, we want to out-do the other one, but we want to see the other succeed, too," Ty said. "Having him race before me has meant everything. He's the person that's been there when I thought I couldn't do something and he said, 'Go out and do it.' He motivates me.
"We spend more time together than with anyone else. We push each other to the limits and want to see each other do better."
Ty's arrival in the trucks that Austin drove last season has worked just fine to date. He finished ninth in the season opener at Daytona and followed up Saturday with a second-place run – behind RCR teammate Kevin Harvick – at Martinsville.
Ty said he likes the pressure of following Austin's path.
"I believe in my guys," he said. "I have the equipment that won the championship last year, and I believe in the guys and myself enough that we can go out and prove to people we can win the championship even though it's my rookie year."
After two races, Dillon is fourth in points, four behind leader John King.
The next race on the schedule is the April 15 Good Sam 200 at Rockingham Speedway, which is returning to the NASCAR schedule.
Dillon remembers traveling to Rockingham races with Childress, his grandfather, as a small child. They traveled in Childress' Corvette.
"It was good times and good memories with my grandfather," he said. "We didn't get to do that anywhere else, but Rockingham was close to home and we could ride up there together and have a little fun being on the road and talking about racing and whatever. It was fun just being at the race track with him."
Mike Hembree is NASCAR Editor for SPEED.com and has been covering motorsports for 30 years. He is a six-time winner of the National Motorsports Press Association Writer of the Year Award.