TRUCKS: Hornaday – Tires Critical At The Rock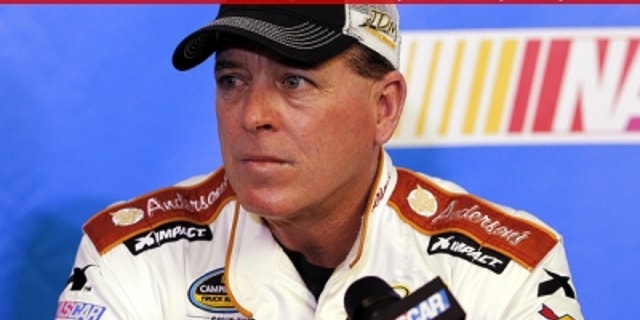 It's back to the future this week for the Camping World Truck Series as NASCAR returns to Rockingham Speedway after an eight-year absence.
Sunday's Good Sam Roadside Assistance 200 will be the first NASCAR event at the 47-year-old track since Matt Kenseth edged Kasey Kahne to win the final Sprint Cup race there in 2004.
The race will be televised by SPEED beginning at 12:30 p.m. ET Sunday.
"It's pretty exciting to go back to a track which really made the NASCAR world, and I'm glad Hillenburg (track president Andy Hillenburg) and everybody down there, the whole staff, got this thing going," said Truck Series veteran Ron Hornaday Jr.
The track is likely to lean toward experienced drivers. Its surface has long had a history of "eating" tires, so vehicle control on worn rubber will be a key.
"Back in the day, you could go about two laps, and then you really had to just manhandle the tires and try to save them and everything," Hornaday said. "I heard they tire-tested down there and the dropoff wasn't as much as they anticipated, so it looks like it's going to be a great race down there with Andy and everybody down at The Rock."
New for drivers who have a history at the track are the SAFER barriers, which NASCAR required before returning to the facility.
"You've got to really be patient and control your truck for the whole run and figure out how many sets of tires to get in and see what you've got for the race and plan that out," Hornaday said. "It's still old Rockingham, but it's got a little narrower now where you can't run real close to the wall because of the soft wall moving in. So there will be a different groove up there.
"Been down there, tested with the Gunbroker team last year and made some laps, and it's the first time I've been around the track in a truck. It's going to put some exciting racing on because with the new tires you're going to go out there wide open and then in a matter of five or six laps you're going to start to really feather the throttle and try to save the tires."
Hornaday said the Rockingham return will add some "old school" to NASCAR's current schedule.
"They really love their racing down there, and I just can't wait to put on a great show for them because this is kind of – when you used to watch it on TV and you watched the Allisons and the Pettys and everyone, it always brought up the Rock," he said.
Truck practice is scheduled at the track Friday at noon and at 3:30 p.m. Two more practice rounds are scheduled Saturday prior to time trials at 3:30 p.m.
Mike Hembree is NASCAR Editor for SPEED.com and has been covering motorsports for 30 years. He is a six-time winner of the National Motorsports Press Association Writer of the Year Award.