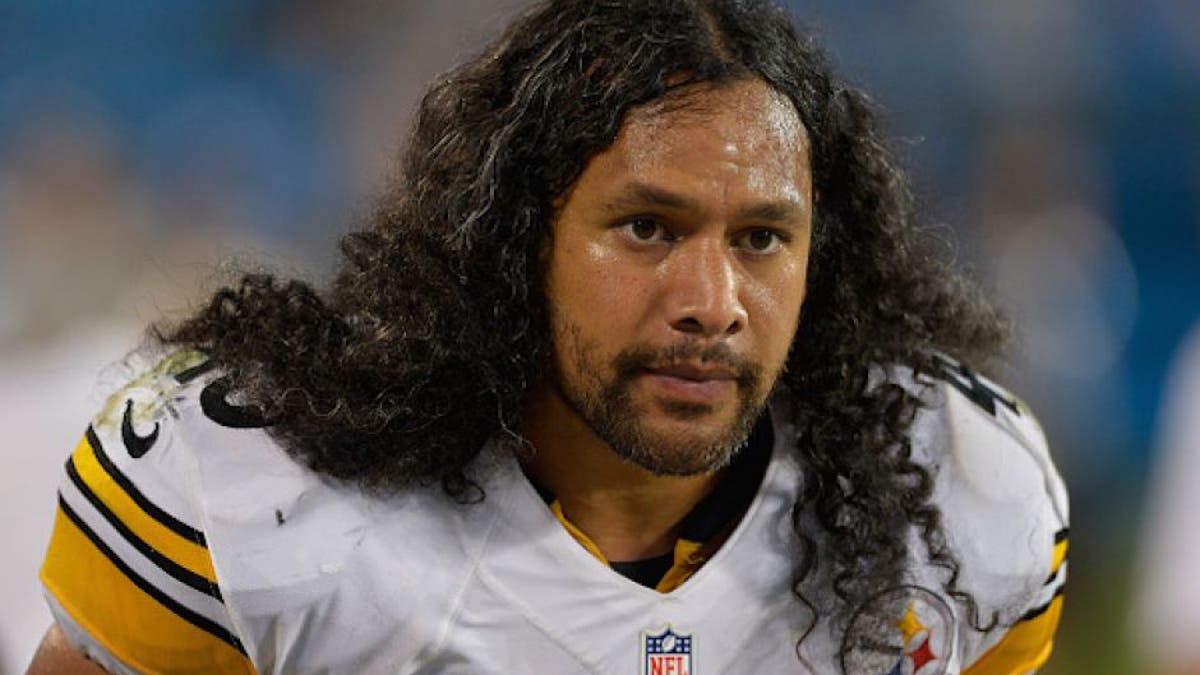 Troy Polamalu wasn't exactly happy when he retired before the 2015 NFL season.
Let's just say that his decision wasn't in fact, all his decision. Polamalu signed a three-year deal with the Pittsburgh Steelers before the 2014 season, however by season's end, the Steelers decided they didn't want his salary on the books any longer. So, they told Troy that if he didn't retire, they would be forced to release him.
Nobody wanted that. And after taking some time to think about it, and considering an offer from the Tennessee Titans to rejoin his longtime defensive coordinator Dick LeBeau, Troy called it quits.
"I think that's true, that he was disappointed," Marvin Demoff, Polumalu's agent, said to the Pittsburgh Post-Gazette. "But he didn't want to pursue anything else other than the Steelers. He had other opportunities in broadcasting and playing. The answer was always no."
However, Demoff said the initial news came as quite a shock to Polamalu, because he never considered that he wouldn't play in 2015.
"I don't think he gave it much thought about leaving as he probably should have," Demoff said.

However, Polamalu's absence over the past year has been noted. His still lives in the Pittsburgh area, but hasn't been by the team facility and it appears that he didn't attend any Steelers games during this past season. He also skipped the 10-year anniversary celebration for the Steelers team that won Super Bowl XL. He has been seen attending various social and charity functions around Pittsburgh.

"I don't think that there's any bad feelings on his part," Demoff said. "I really don't. I think that in his own way he just had to step away from football -- ESPN, the NFL Network, anything involved in football.''
And there is reason to believe Demoff. Polamalu is expected to attend the 80th Dapper Dan Dinner & Sports Auction to honor Steelers wide receiver Antonio Brown, who was named its Sportsman of the Year. A Steelers source isn't surprised that Troy would eventually come around.
"Sometimes, it just takes some time," the source said.
(H/T to Pittsburgh Post-Gazette)