Trout says he lost his confidence to steal bases last season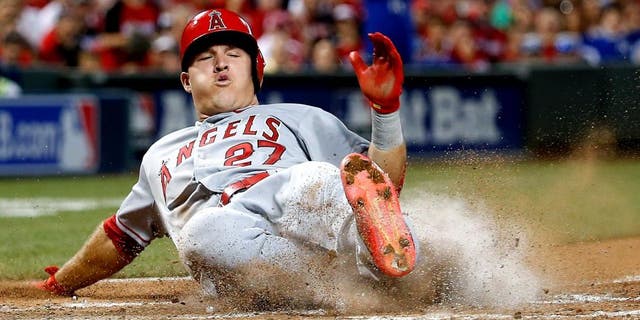 It's kind of crazy to look back on, but Mike Trout stole 49 bases in 2012, his first full season in the big leagues.
Every season afterwards, though, Trout's steals (and attempts) have gone down while his power numbers have gone up. There might be a reason for that:
And while it doesn't seem like the Los Angeles Angels center fielder gotten slower, hitting in front of Albert Pujols could have something to do with it.
"We try to make each other both comfortable when we're at the plate," Trout told reporters, including the LA Times. "Obviously, you don't want to distract nobody."
That comfort, combined with his confidence, led to a just 18 stolen base attempts last season, matching his attempts in 2014.
Regardless, if Trout is able to regain his trust on the basepaths, he could become an even more complete player in 2016.