Trout outclasses rest of MLB in two-strike hitting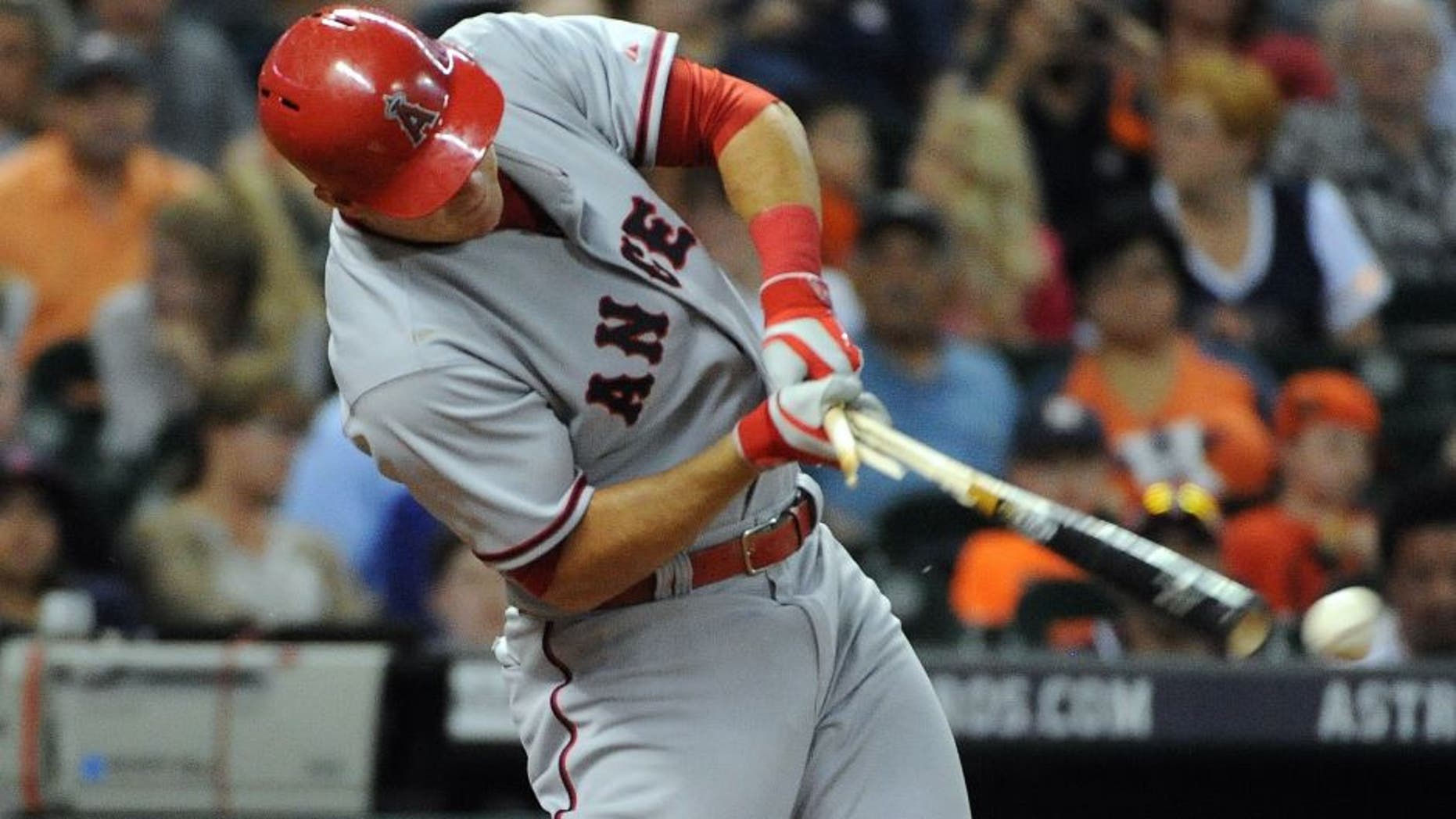 Mike Trout is an elite talent - even sports fans with a middling interest in baseball know that.
Sometimes, however, statistical breakdowns are necessary in order to fully appreciate just what helps separate the Los Angeles Angels' star outfielder from the pack.
MLB.com's Alden Gonzalez did just that when pointing out how much better Trout is at hitting with two strikes than the rest of the league. Yes, Trout does have a high strikeout rate (an AL-most 184 in 2014 and 140 so far in 2015), but he makes up for it in certain areas.
To wit: Gonzalez reported that Trout has a .222/.313/.381 line with two strikes from April 1, 2012 through this past Friday.
Those numbers might seem just 'okay' until you realize that the league average for two-strike hitting is .178/.224/.269. Within that context, it's quite apparent that Trout truly is a cut above.