Trout adds fourth straight Silver Slugger Award to list of accomplishments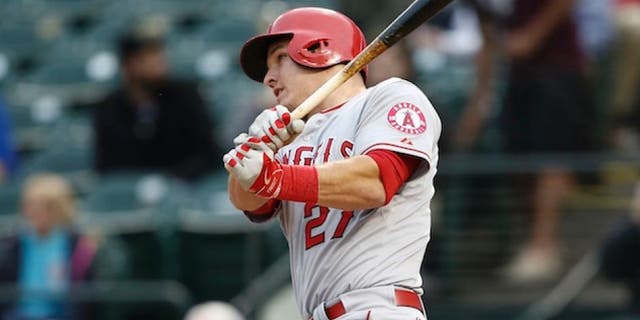 He may still be looking for his first career Gold Glove, but Los Angeles Angels star Mike Trout was recognized with his fourth consecutive Silver Slugger Award on Thursday.
Considering his undeniable offensive presence and remarkable consistency at the plate, this was more or less a foregone conclusion for Trout...who set an all-time MLB record by winning the Silver Slugger for the fourth time at age 24:
His 2015 season continued the remarkable ascent he's been on ever since breaking through with the Halos in 2012, and he'll only get better from here as he continues to mature...because yes, he can still mature as a hitter even though he's already an elite talent.
To wit: Trout put forth a concerted effort to make more contact and strike out less in 2015, and it paid off. After totaling 184 whiffs in 2014, Trout finished 2015 with 158, while also posting an OPS of .991.
It's frightening to imagine Trout getting even better from here, but he very well might.