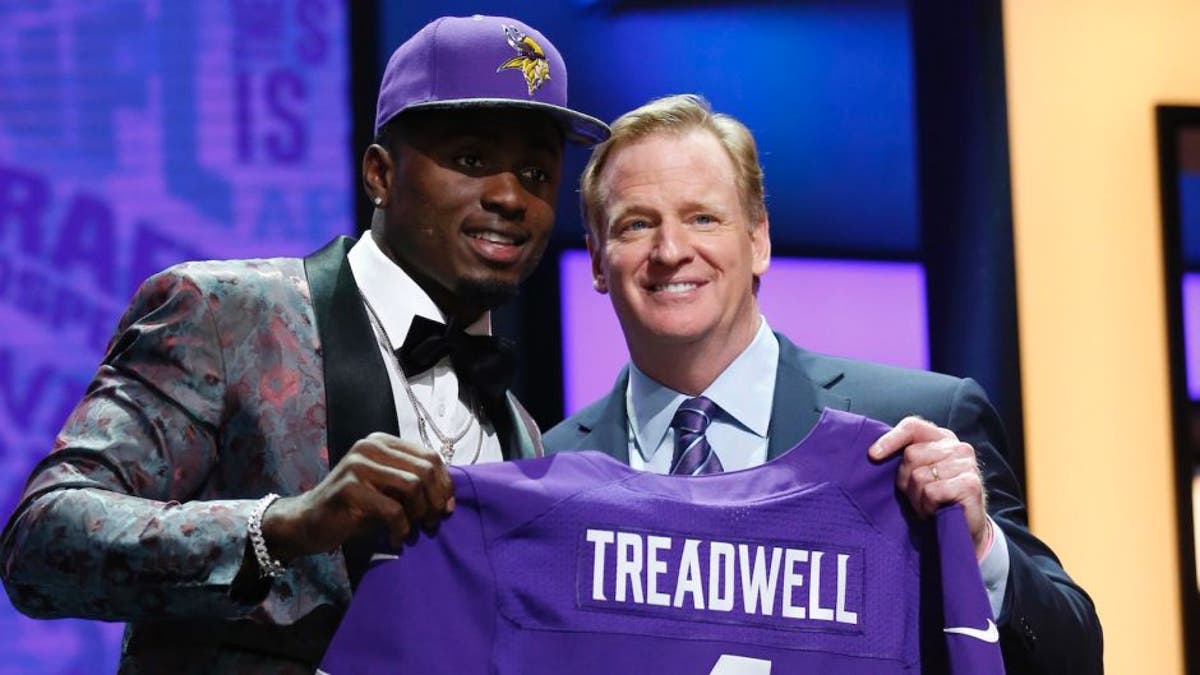 The Minnesota Vikings announced on Friday that six more of their 2016 draft picks have signed, but first-round receiver Laquon Treadwell has yet to put pen to paper.
Cornerback Mackensie Alexander (Round 2, No. 54 overall), offensive lineman Willie Beavers (Round 4, No. 121 overall), linebacker Kentrell Brothers (Round 5, No. 160 overall) tight end David Morgan (Round 6, No. 188 overall), Stephen Weatherly (Round 7, No. 227) and safety Jayron Kearse (Round 7, No. 244 overall) all signed this week.
German receiver Moritz Boehringer (Round 6, No. 180 overall) was the first player to sign, inking a deal on Monday in order to secure a P-1 visa in time for rookie minicamp this weekend.