Trailer released for 'Greater,' biopic on former Arkansas walk-on Brandon Burlsworth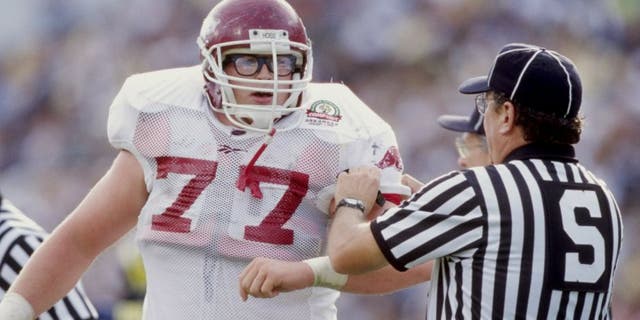 It looks like the start of 2016 will provide some great options at the movies for sports fans.
The Jesse Owens biopic, "Race" will open in theatres on Feb. 19.
Another flick that will tell what looks like a fascinating story is "Greater," a biopic that chronicles the life of Brandon Burlsworth, arguably the greatest (hence the title) walk-on in college football.
Burlsworth was a lineman at Arkansas from 1995-98.
Check out the trailer to see how Burlsworth worked his way from All-State high school player to walk-on to starting right guard for the Razorbacks.
His play earned him a call from the Indianapolis Colts, who made him their third-round pick in 1999.
Eleven days after the selection he was killed in a car accident.
The film is set to be released Jan. 29.