Trae Waynes put to the test in first preseason contest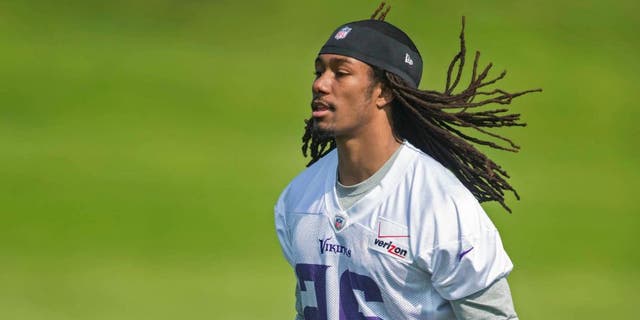 The Minnesota Vikings spent the 11th-overall pick in this year's draft on cornerback Trae Waynes, but he hasn't been gifted a starting job in the secondary. In fact, Vikings head coach Mike Zimmer has done just the opposite.
Waynes was put to the test during Sunday night's preseason opener versus the Pittsburgh Steelers. The rookie was flagged three times, according to Mark Craig of the Star-Tribune: once for a 38-yard pass interference and twice for holding, one of which was declined because Waynes still gave up the completion.
"Part of the thing was I didn't want to take him out," Zimmer said, via the Star-Tribune. "I wanted to find out what kind of toughness he had when things happen like that and how are you going to fight back and how are you going to respond. I thought he did a nice job with those things. He's just got to learn some of the technical things about the NFL. Athletically and the type of kid he is, he's going to be fine."
Although the Vikings would like Waynes to contribute as soon as possible, they are not counting on him to lock up a starting job at the moment. This flexibility is affording Waynes the room to make mistakes and then learn from them.
Zimmer's confidence in the young cornerback may be a sign that the rough preseason debut was just a bump in the road to a long and successful NFL career.
(h/t Star-Tribune)
Photo Credit: Bruce Kluckhohn/Contract Photographer