Touches few and far between for Murray in debut with Eagles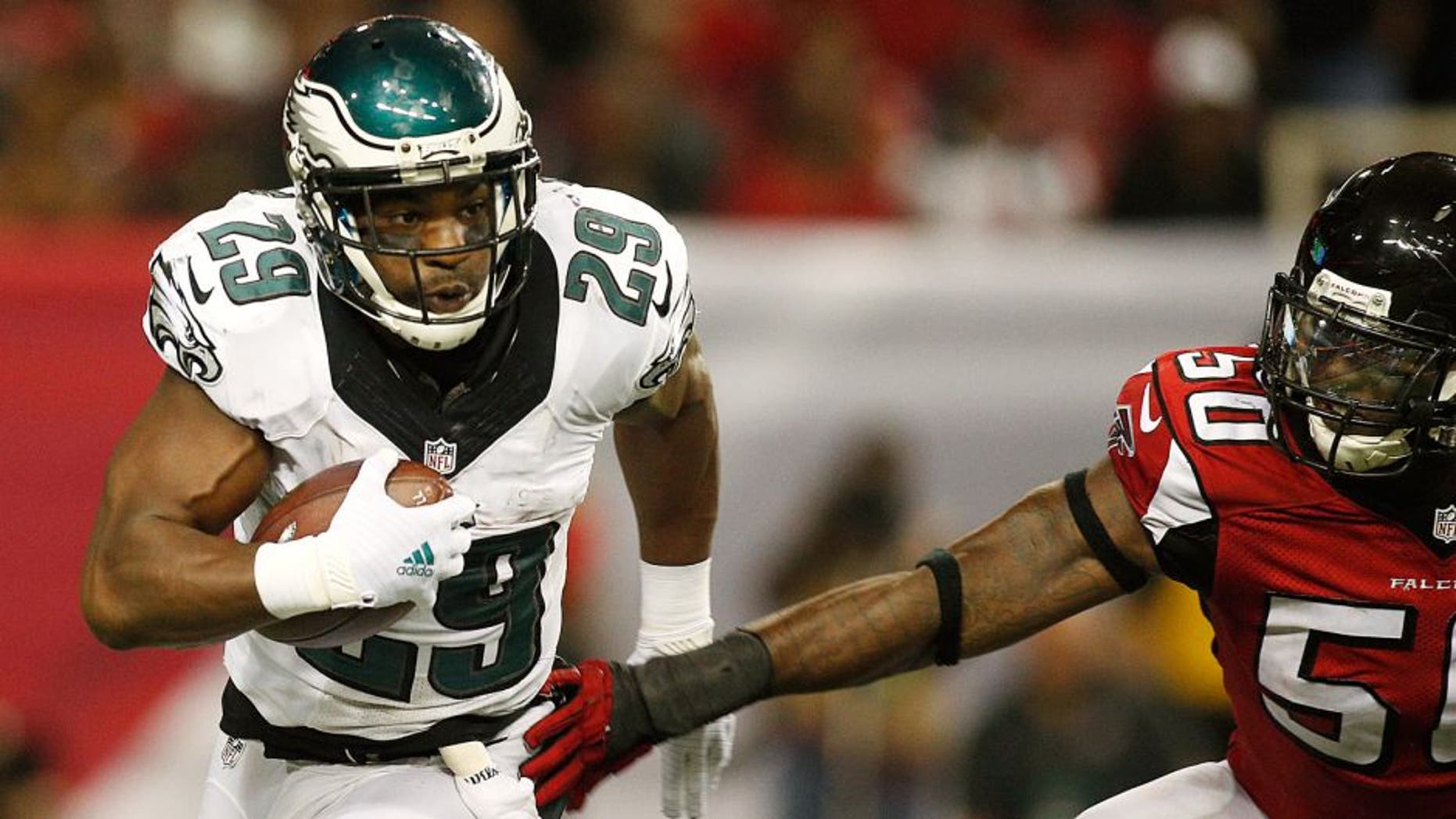 Perhaps Philadelphia Eagles coach Chip Kelly wanted to keep DeMarco Murray fresh for the upcoming matchup against his former team.
Otherwise, Murray's sparse use in his Eagles debut was among the unexpected storylines during Monday night's season-opening loss at the Atlanta Falcons.
Murray did find the end zone twice, but he rushed for only nine yards on eight carries - a precipitous drop-off from last season with the Dallas Cowboys. Murray led the league in 2014 with 1,845 yards rushing, reeled off 12 100-yard games and never carried the ball fewer than 19 times.
"Obviously you want to get more opportunities," said Murray, who was signed to a five-year, $40 contract to replace LeSean McCoy. "Everyone wants to get the ball as many times as they can. That is just how it went today."
Murray knew his workload would be greatly diminished after Philadelphia signed former San Diego Chargers back Ryan Mathews in the offseason, not to mention the presence of pass-catching scatback Darren Sproles.
Still, Murray was on the field for fewer than 50 percent of Philadelphia's offensive snaps (34-of-74), with 25 of them coming on passing plays. He had four catches for 11 yards and a score and was targeted five times in the passing game.
Kelly also had Murray on the sideline at the most critical juncture in the game. With just over three minutes to play and the Eagles facing third-and-one at Atlanta's 26, Mathews was stuffed at the line of scrimmage and Cody Parkey missed a potential go-ahead field goal on the ensuing play.
"Whoever is in the game at that point in time," Kelly said when asked why Mathews got the call. "We don't have a specific back that runs specific plays."
(h/t NJ.com, profootballfocus.com)