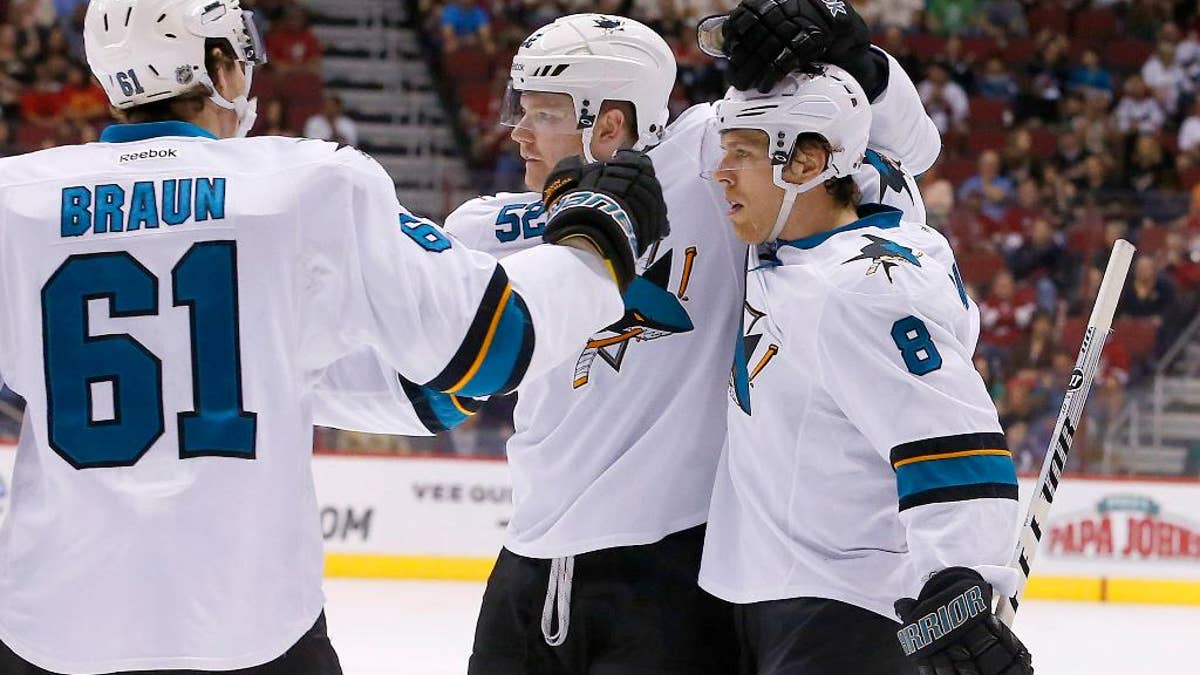 SAN JOSE, Calif. – Raffi Torres is making progress but it's still unclear whether he'll play for the San Jose Sharks in their playoff opener Thursday night against the Los Angeles Kings.
Torres missed all but five games during the regular season after undergoing surgery on Sept. 26 to repair a torn ligament in his right knee. The Sharks forward missed the first 59 regular-season games and returned to play the next five of six before sitting out the final 17.
Torres said he probably won't know until game day whether he'll be in the lineup for the Sharks when the first-round series opens in San Jose, but coach Todd McLellan said he looked really good" during practice Tuesday.