Toronto police are still trying to find beer-throwing Blue Jays fan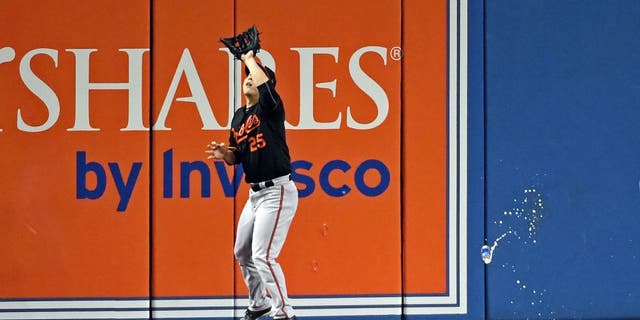 The fan who threw a beer at an Orioles outfielder during Tuesday night's Blue Jays-Orioles Wild Card game managed to escape before security arrived, but that fan's luck might run out eventually.
According to ESPN, a Blue Jays spokesman confirmed that the fan took off before police could apprehend him/her, but that an investigation is underway. The Toronto police confirmed that they're looking into the incident and that they have photos of the culprit.
The fan in left field threw a beer can at Baltimore outfielder Hyun Soo Kim as he fielded a fly ball during the seventh inning of Tuesday's game. Though the projectile narrowly missed striking Kim, the Orioles were understandably livid at the close call.
"I hope they find the guy and press charges," said Adam Jones, who called the incident "pathetic."
"[Kim] wasn't looking, and you can hit him in the back of the head and you never know what could happen. That's a full beer being thrown. That's not part of the sport. To put us in harm's way when all we're doing is focusing on the game, that's not part of baseball."
There were also reports of fans yelling racial slurs at both Kim and Jones in the aftermath, but Jones wouldn't clearly confirm that it happened last night. He did, however, say that it's not uncommon.
"I've heard that so much playing baseball," he said, according to ESPN. "I don't even care. Call me what you want."
This isn't the first time that Blue Jays fans have caused a pretty ugly scene at Rogers Centre. A Jays fan threw a beer can at Orioles outfielder Nate McClouth back in 2013 and a game in last year's ALDS was marred by fans throwing trash towards the field after a controversial call. During the latter incident, a fan was arrested after a thrown projectile resulted in a baby being sprayed with beer.
Hopefully this latest incident doesn't go unpunished.