Torey Lovullo shaves head in support of John Farrell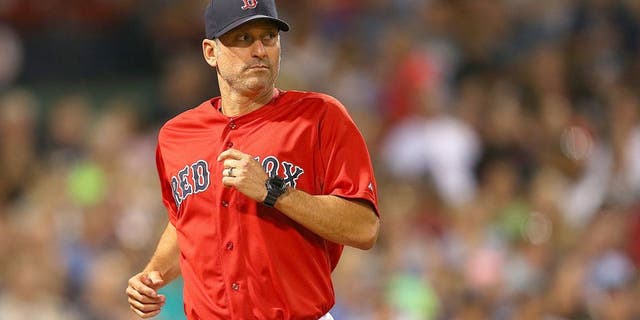 NEWYou can now listen to Fox News articles!
It's cliche for baseball players to say that their teammates are their families, their brothers.
For Red Sox interim manager Torey Lovullo and John Farrell, it might actually be true.
Farrell, out for the season after being diagnosed with lymphoma, is undergoing chemotherapy treatments. Lovullo, who was teammates with Farrell in 1993 with the California Angels, has shaved his head in support.
"I saw him yesterday," Lovullo told MassLive. "He had a long day of treatment and he was a little bit tired. He was here and I said goodbye to him before the game started. I just caught word that he got here (today) as I was coming up (to speak with the media). So as a sign of support, I went and did the same thing he did.
"You'll see him -- he doesn't have much hair right now," Lovullo continued. "It's all an adjustment for us. But I made a commitment to him when he told me he was going to go through this process that I'd shave my head when he got to that point. And yesterday was that point. But he's doing good."
As MassLive points out, hitting coach Chili Davis was also part of the 1993 Angels team.
Best wishes to Farrell on a speedy and full recovery.
(h/t MassLive)