Top seed reaches Olympic Tennis semifinals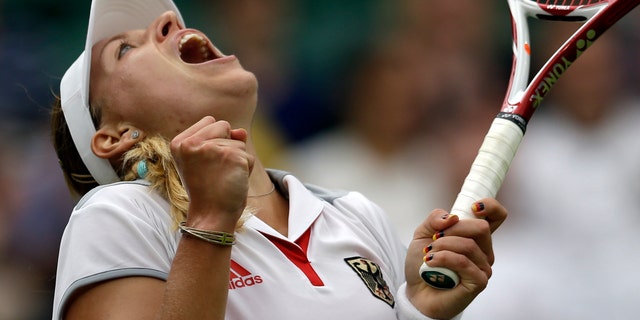 Top-seeded Victoria Azarenka of Belarus advanced to the Olympic semifinals Thursday by beating No. 7 Angelique Kerber of Germany 6-4, 7-5 under the Centre Court roof at Wimbledon.
Kerber eliminated Venus Williams on Wednesday, but Azarenka feasted on the left-hander's serve, winning more than half of those points and breaking six times.
Azarenka, who won her first Grand Slam title at the Australian Open in January, seeks her first Olympic medal.