Top-ranked Arizona on a roll, focused on keeping unbeaten streak intact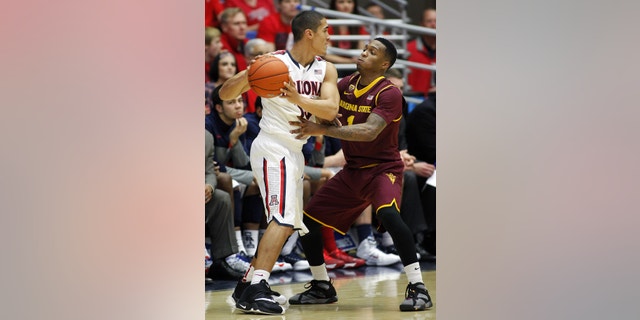 TUCSON, Ariz. – After stumbling at the start of the Pac-12 season in 2012-13, Arizona wanted to keep from letting it happen again.
So far, so good.
Undefeated for the second straight non-conference season, the top-ranked Wildcats have kept rolling now that Pac-12 play has started.
Arizona blasted rival Arizona State 91-68 Thursday night, improving to 18-0 overall and 5-0 in conference.
The Wildcats have been one of the nation's best defensive teams and displayed their offensive versatility against the Sun Devils, placing seven players in double figures for the first time since 2004.
Arizona has a week off before facing Colorado in its next game.