Top prospect Tom Duquesnoy impresses with vicious second round TKO in UFC debut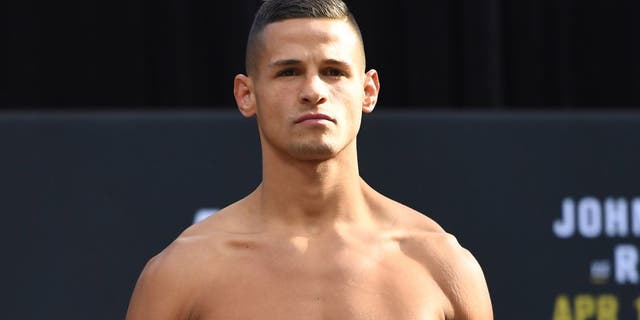 NEWYou can now listen to Fox News articles!
Highly touted prospect Tom "Fire Kid" Duquesnoy had a lot of hype surrounding his debut, but he showed why all eyes were on him with a nasty second round knockout to finish Patrick Williams on Saturday night.
Since the time he was 19-years old, Duquesnoy has been on the UFC radar but he actually turned down an offer from the promotion so he could continue to get seasoning outside of the big show before making his debut.
Training out of the famed Jackson-Winkeljohn camp in New Mexico, Duquesnoy finally inked his deal with the UFC earlier this year and booked his first fight with odds makers instilling him as the biggest favorite on the entire card.
Duquesnoy didn't get a pushover in his first fight as Williams came storming out of the gate looking to pull off the upset against arguably the best European prospect since Conor McGregor made his debut four years ago.
Williams actually clipped Duquesnoy with a hard shot early that stunned the French bantamweight, but he quickly recovered and never slowed down on his attacks.
That relentless pace paid off because by the end of the round, Williams was walking around the cage with his hands on his knees, which left him wide open to Duquesnoy's formidable attack.
Duquesnoy saw an opening with less than 10 seconds remaining in the first round before unloading with a barrage of elbows with the final one dropping Williams to the mat just as the horn sounded.
Williams survived to make it to the second round, but Duquesnoy wasted no time going on the attack again to get the finish.
Duquesnoy stalked his prey across the cage before unleashing a hellish elbow that put Williams down and out before the referee swooped in to call a stop to the fight. The end came just 28-seconds into the second round.
Duquesnoy is now 1-0 in his UFC career but there's little doubt that he'll have a lot of buzz around him from this performance as well as his next fight when he returns later this year.