Top contenders involved in crash on pit road at Indy 500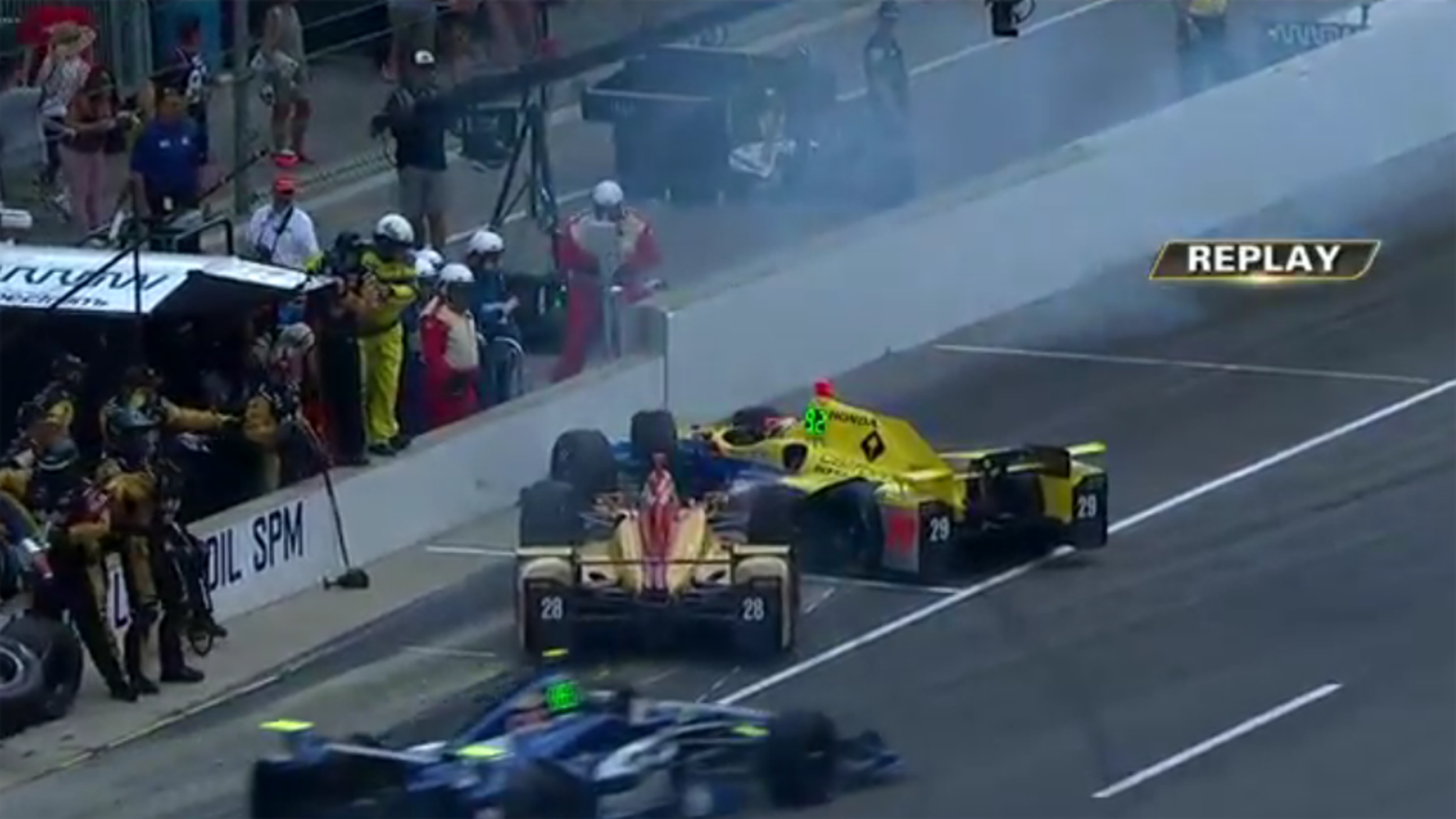 Ryan Hunter-Reay and Townsend Bell were involved in a collision on pit road during the 100th running of the Indianapolis 500 on Sunday.
Bell led the field into the pits after he had been leading on Lap 115 when the fourth caution of the race flew for an incident involving Mikhail Aleshin and Conor Daly.
However, as Bell emerged from his pit stall, he clipped Helio Castroneves' car, which sent Bell off into a spin. Bell spun into Hunter-Reay's car and the two slid into the pit wall, narrowly avoiding taking some crew members with them:
Both cars had led laps early in the event and were both able to continue running. Townsend Bell was given a stop-go penalty for causing the collision.