Tony Stewart to reconsider racing schedule in All-Star Circuit of Champions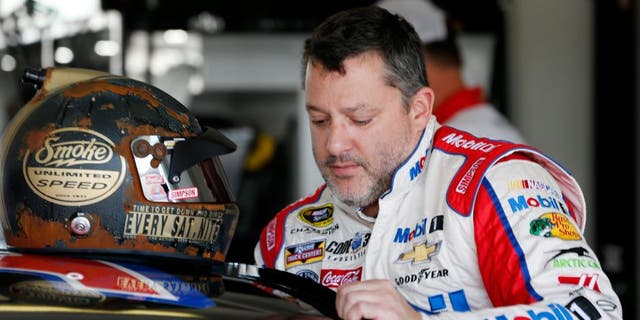 Last month, three-time Monster Energy Cup Series champion Tony Stewart was slated to run 80 races in 2017, mainly focusing on sprint cars and late models.
But after two finishes of 17th and 21st to start off the Artic Cat All-Start Circuit of Champions season at Bubba Raceway Park in Ocala, Florida, Stewart may be reconsidering his schedule due to other responsibilities involved in owning the sprint-car racing series.
Stewart withdrew from Saturday night's finale, which resulted in the release of this statement from his public relations representative:
"Tony Stewart has scratched for the evening (Saturday night) and is reconsidering his schedule with the All Star Circuit of Champions due to his ownership of the series. Requirements of owning and managing the series supersede his own driving ambitions. We apologize for the change in tonight's schedule and appreciate everyone's understanding."