Tony Stewart sounds off on return to sprint cars: 'I'm going to live my life'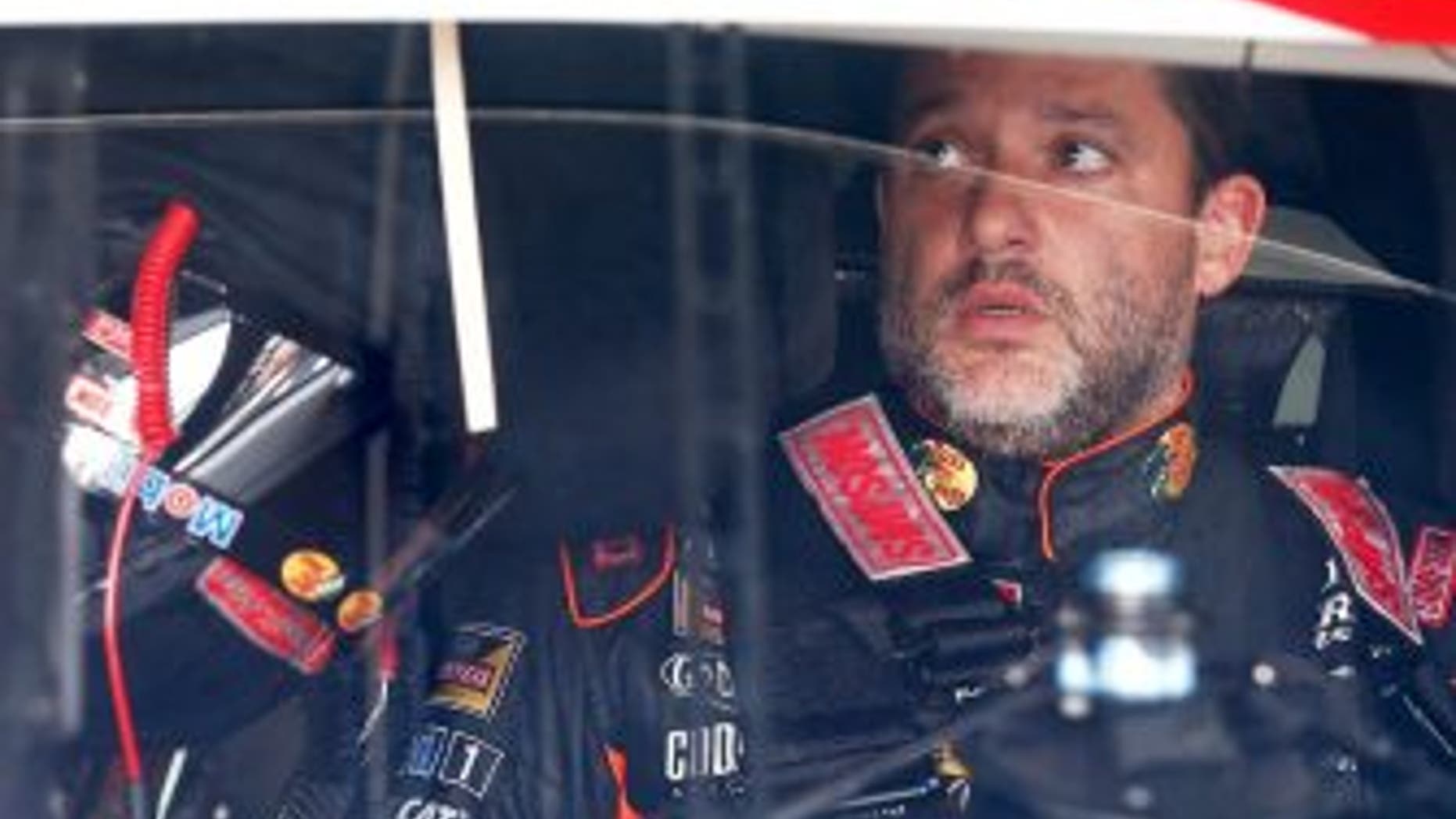 Tony Stewart tested a sprint car this week for the first time since suffering a double compound fracture of his right leg last August in Iowa, an injury that kept him out of all forms of racing until Daytona Speedweeks in February.
Friday at Dover International Speedway, Stewart said he intends to race sprint cars again, but won't tell anyone about it ahead of time.
"I will be able to tell you how it went. Let's put it that way," Stewart told reporters at Dover. "You won't know when it's coming. When I do go nobody is going to know about it. I'm going to just slide in and do it. I want to enjoy it. I don't want it to be a cluster. Judging off the fact of how many people showed up just to talk to me about going and testing for a couple of hours I can imagine what the group is going to be like after I run my first race."
Asked about the smile on his face, Stewart said he was laughing at the  assembled media.
"I'm smiling because I am laughing at you guys because it's like, 'My God I went and tested a sprint car,' " Stewart said. "I still laugh about how big a deal this has all been made. We had Cup drivers get hurt last year. One had a broken wrist, one had a broken back and nobody said anything. It was all minor news. I've made more news by getting hurt in a dirt car than any of these guys. It's bigger news than the guy that had the same injury I had falling off a bicycle last week. I get chuckled."
Stewart also said that the decision to return behind the cockpit was his and his alone, and no one tried to talk him out of it.
"Nope, it's my life. I'm going to live my life," Stewart said. "It's nobody else's decision, but mine. I think there are a lot worse things I could be doing with my life than what I choose to do.'
When asked if winning a Sprint Cup race would be good because it would make reporters leave him alone and not ask the question again, Stewart was blunt.
"I can pretty much make you leave me along anyway without having to win a race," Stewart said. "The best part of winning a race would be winning a race. Trust me, you guys think that you guys weigh too much on my opinion and views about things. It's not going to be about you guys, trust me."