Tony Romo says he won't stand in the way of a 'magical' season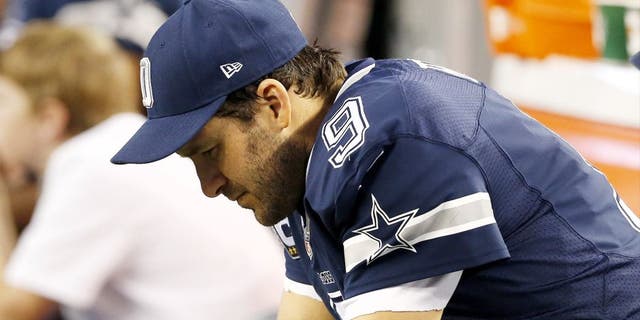 It's officially Dak Prescott's job to lose.
Dallas Cowboys franchise quarterback Tony Romo read a statement Tuesday, saying that he would not "stand in the way" of the team's "magical" run this season.
Romo also gave a vote of confidence to the rookie quarterback.
"He's earned the right to be our quarterback," Romo said. "As hard is that is for me to say, he's earned that right.
"I was kid that once, stepping in, having to prove yourself," Romo added. "It really is an incredible time in your life."
Despite the eight-game winning streak the Cowboys are currently on, Romo has admitted that this season has been a struggle for him personally, saying that this year has "probably the darkest it's ever been."
But Romo, who hasn't played in 2016 due to a back injury he suffered in the preseason, isn't going to let this unexpected turn in his career negatively affect the team's chances for success.
"I think Dak knows that I have his back and I think I know that he has mine," Romo said. "Ultimately it's about the team."
Romo has spent the 10 seasons as the Cowboys starting quarterback, leading them to four trips to the playoffs. But the 36-year-old quarterback has been hit hard by injuries the past few seasons. He played just four games last year, suffering multiple collarbone fractures as Dallas slipped to 4-12.
This year Romo appeared to be ready for a bounce-back season. The Cowboys used their fourth-overall pick on Ezekiel Elliott, giving Romo the type of running attack he had in 2014 with DeMarco Murray in the backfield. But a back injury in the Cowboys' third preseason game derailed Romo's season and gave fourth-round pick Prescott a chance to seize the opportunity.
Prescott has exceeded expectations this season, displaying a level of poise reserved for veteran NFL quarterbacks. The 23-year-old has thrown 14 touchdowns and just two interceptions, helping the Cowboys to a surprising 8-1 start and the best record in the NFL.