Tony Romo once considered leaving the NFL to be an assistant golf pro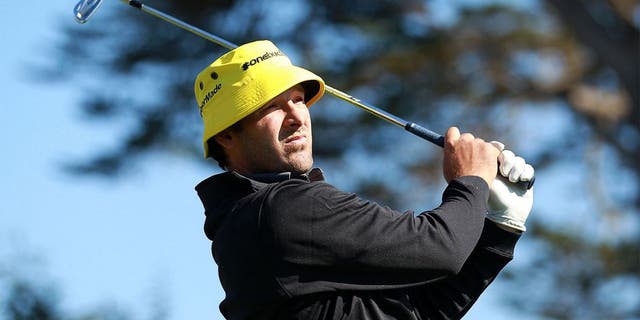 Tony Romo's path to the NFL wasn't easy. He wasn't a highly regarded high school prospect. He wasn't a player scouts were drooling over coming out of Eastern Illinois.
After going undrafted in 2003 and joining the Dallas Cowboys, he found himself fourth on the depth chart behind Quincy Carter, Vinny Testaverde and Drew Henson. Not exactly where a quarterback wants to be, to say the least.
Romo found himself needing to make an impression and put on a perfect performance in training camp. That caused him to struggle and become anxious.
Via SportsDay:
Of course, Romo turned out just fine and has made four Pro Bowls in his career, but he had thoughts of going down a different road if the whole quarterback thing didn't work out.
Being an outstanding golfer, Romo said he would have gone back to his home state of Wisconsin to become a "really good" assistant golf professional.
As crazy as it sounds, Romo is almost as good of a golfer as he is a quarterback. Although he's stayed away from the course more than usual in recent years, he still boasts a plus-3.3 handicap -- not far off from that of PGA Tour players.
He's hit the links with Jordan Spieth, though he supposedly doesn't come out on top fairly often. It's not for a lack of effort or confidence, though. He only gives Spieth two or three strokes per side. Still, Spieth has taken boatloads of money from the Cowboys quarterback.
"Oh, man. I don't know. I can't even count that high," Spieth told Jim Rome last year. "He's a good friend and a great competitor, so we have fun out there."