Tony Romo is taking it upon himself to help accelerate Ezekiel Elliott's learning curve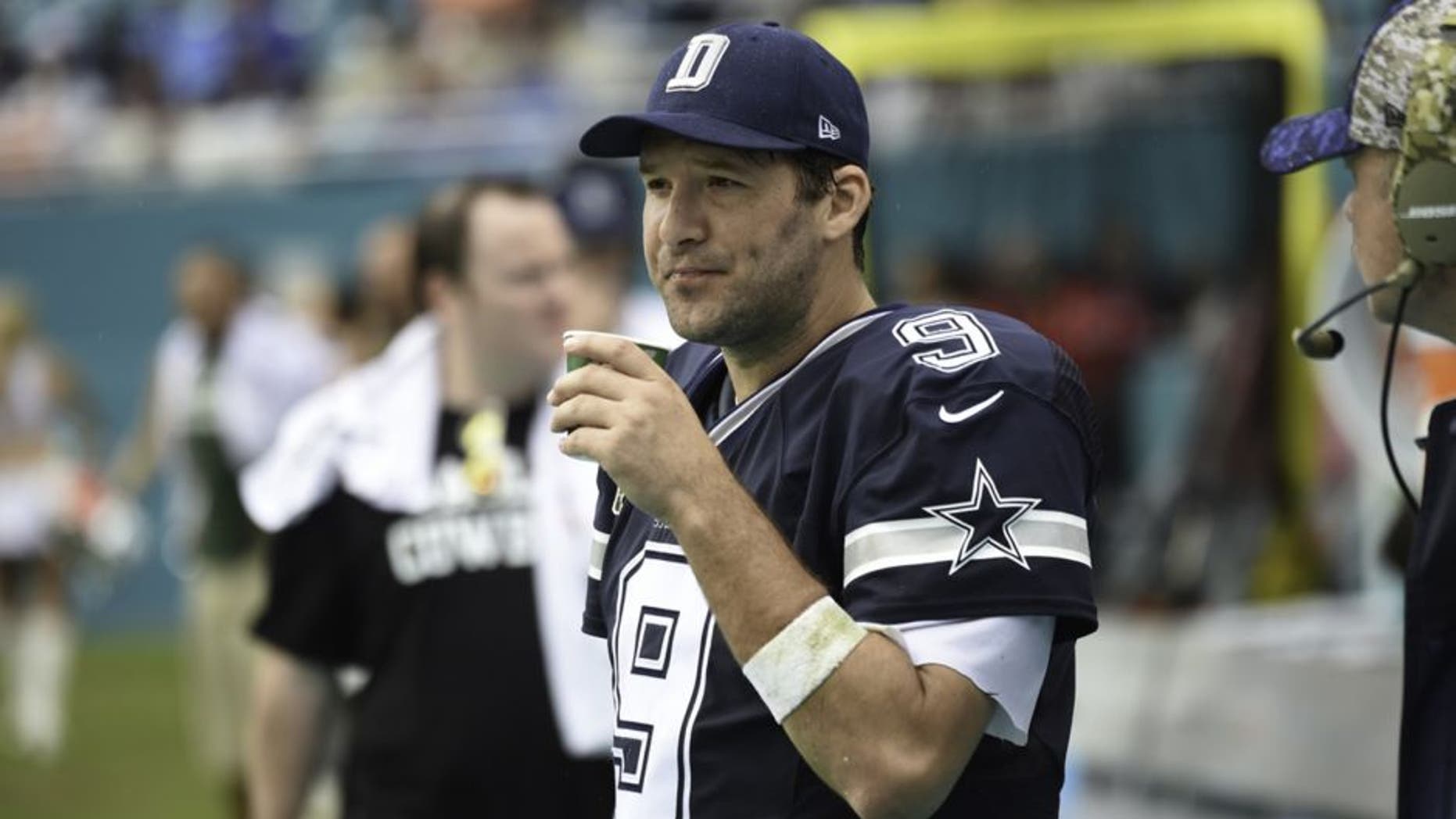 Tony Romo knows rookie running back Ezekiel Elliott will be critical in helping the Dallas Cowboys bounce back from a 4-12 season. And the four-time Pro Bowl quarterback is taking a proactive approach to get the 21-year-old up to speed as quickly as possible.
"Believe me, I'm in his ear enough," Romo said Thursday, via ESPN. "I think at this point he tries to stay away a little bit. It's good for him to hear about a lot of the little intricate stuff that is going to come up at some point. You don't want to overload him too much right away. At the same time, he's got to hear it and go through it. He'll make mistakes, but every rookie does. The good ones learn from it, come back and don't make it again."
Cowboys fans would love to forget the 2015 campaign, in which their beloved team compiled its fewest wins since 1989. Dallas was hit with critical injuries to its two biggest stars as Romo broke his collarbone twice, requiring offseason surgery, and Dez Bryant had a fractured right foot that also required offseason surgery.
Last season might have been a setback, but it led to Dallas landing the No. 4 pick, which the team used to select Elliott. The Cowboys hope the former Ohio State star rusher can fill the void left by DeMarco Murray, who left Dallas after leading the NFL in rushing in 2014.
Elliott knows he has a lot to learn and is paying close attention to Romo.
"Kind of a teacher-student relationship," Elliott said of his rapport with Romo. "I mean, he's probably the smartest football mind on this team. What better guy to go to and learn the game from?"
If Elliott can get acclimated quickly -- which could happen running behind the Cowboys' stellar offensive line -- and Romo and Bryant return to form, Dallas could resemble the 2014 squad that went 12-4 and ended the franchise's four-year playoff drought.
Elliott understands he will make some rookie mistakes, but says he's not going to let those affect his play.
"The best way to learn is getting out there, getting reps and making mistakes," Elliott said. "Once you make a mistake, it's kind of in your head what you need to do and what exactly is going on. Once you make that first mistake, it kind of clears up everything, and everything can come to you."