Tony Romo, Dallas Cowboys Playoff Dreams Still Alive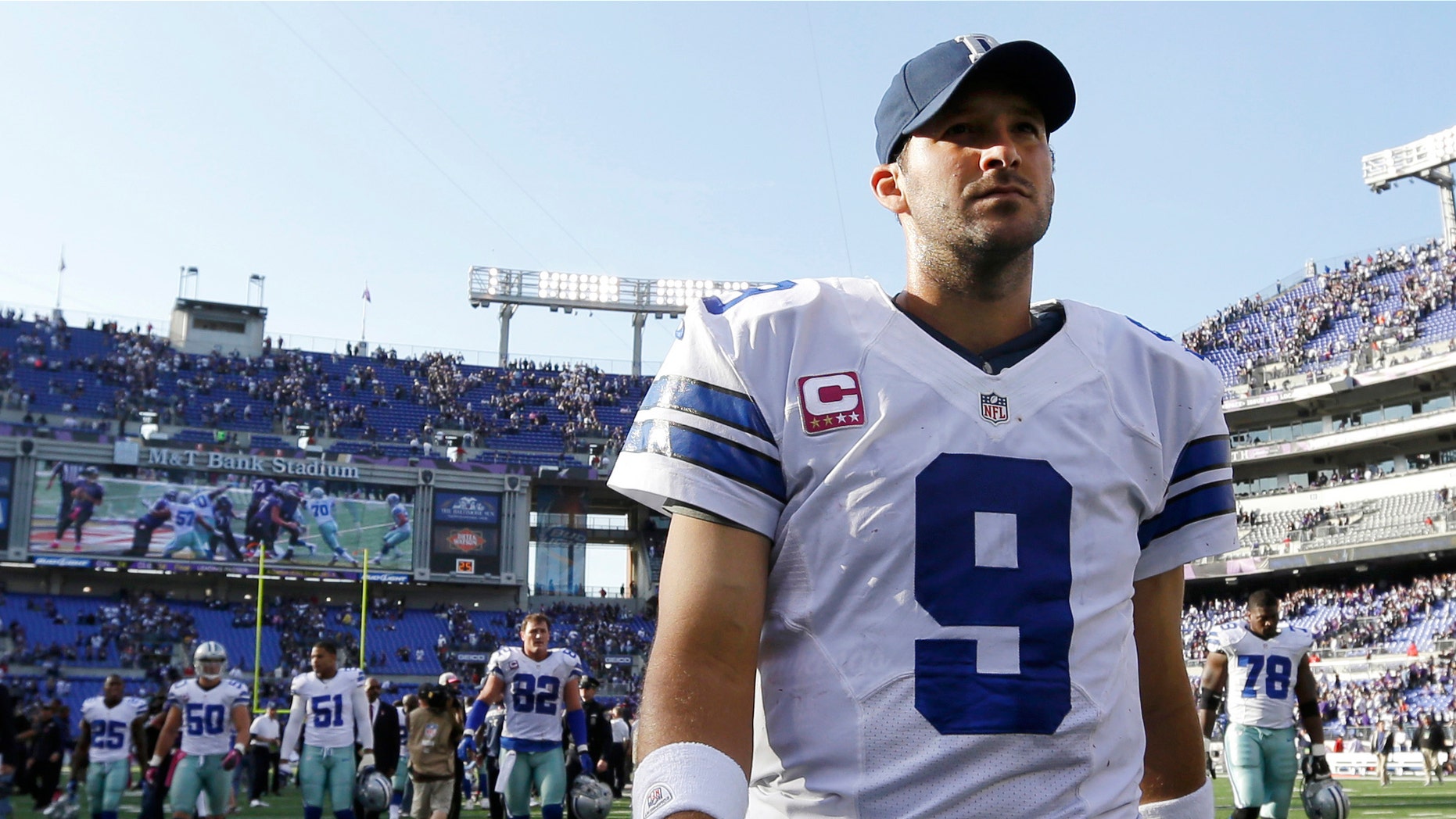 ARLINGTON, Texas – For three hours on Sunday, the Dallas Cowboys playoff fate was out of their hands.
Drew Brees threw for 446 yards and three touchdowns and led a drive ending in Garrett Hartley's winning 20-yard field goal in overtime, and the New Orleans Saints beat the Cowboys 34-31 in a game that turned out to be meaningless to the postseason hopes of both teams.
The Saints knew they couldn't make the playoffs even before they turned away a two-touchdown rally by Dallas in the final 3:35 of regulation. Minnesota's win over Houston took care of that.
The Cowboys lamented the loss in a third straight game decided on the final play, but the New York Giants falling 33-14 at Baltimore later Sunday left Dallas in essentially the same position. With a win at Washington in next weekend's finale — now flexed for prime time — the Cowboys go to the postseason as NFC East champions.
"Even if we would have won today, we would have needed that game next week obviously," said Dallas quarterback Tony Romo, who threw for 416 yards and four touchdowns, including a 19-yarder to Miles Austin that tied the score with 15 seconds left in regulation.
For the third time in five seasons, Dallas (8-7) can get to the playoffs by winning at a division rival on the final day of the regular season. The Cowboys lost such games to the Giants last New Year's night and to Philadelphia in 2008.
"I welcome that challenge," Romo said. "I think we've improved in some areas since those two years."
With just 1:29 remaining in the game, the Cowboys pulled within a touchdown on a 16-yard pass from Romo to Dwayne Harris. Romo led the Cowboys 64 yards in seven plays, capped by the tying toss to Austin, who caught the ball on his knees in the end zone. It was Dallas' third overtime game in the past five at home.
"There was no panic," Saints quarterback Drew Brees said. "It was almost like we knew the game would come down to something like this. We just wanted that opportunity and the defense gave it to us."
Romo also had a pair of 58-yard scoring passes to Dez Bryant, who had a career-high 224 yards receiving. Romo was 26 of 43 and broke his own franchise record for passing yards in a season. He has 4,685.
Based on reporting by The Associated Press.
Follow us on twitter.com/foxnewslatino
Like us at facebook.com/foxnewslatino