Tony La Russa says Diamondbacks are 'buyers,' will make move soon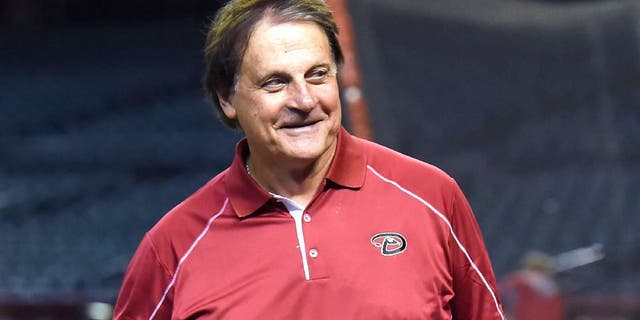 There might soon be some new additions to the Arizona Diamondbacks.
With the trade deadline just over a week away, D-backs chief baseball officer Tony La Russa revealed to Arizona Sports 98.7 FM that the team is taking an aggressive approach towards acquiring new players through the trade market.
"We will make a move, at the trade deadline or this winter," La Russa said. "We want to make a move that will make us better now and in '16, '17. From that point of view, we are buyers."
As the days dwindle towards the non-waiver trade deadline on July 31, La Russa divulges that the D-backs have been in communication with other teams about prospective deals.
"We've had some conversations about position players or pitchers that fit that criteria," he said. "Our organization is deep enough now that we can make a move."
La Russa emphasized that the D-backs will make transactions based on a long-term perspective.
"We're not going to make a trade just to be better in '15," he said. "It's going to be a wait-and-see. I don't have a crystal ball."
(h/t Arizona Sports)