Tom Herman plans to honor Cardale Jones by attending his graduation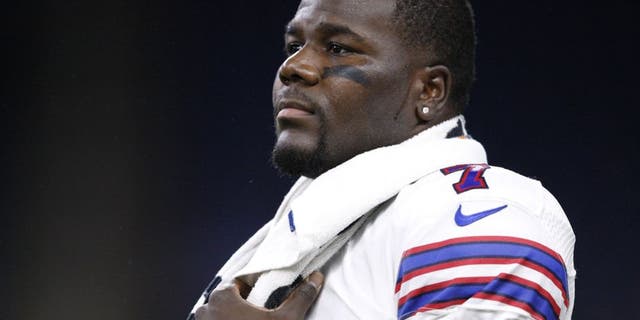 NEWYou can now listen to Fox News articles!
AUSTIN, Texas Tom Hermans had quite a ride back to Texas. The one-time UT grad assistant,who spent two seasons as the head coach at Houston, is back with the Longhorns as the head man who is trying to put a jolt back into a program that has been in a tailspin.
The 40-year-old Herman went 22-4 at UH after helping Ohio State win the national title in 2014 as the Buckeyes offensive coordinator, where he proved to be one of the sharpest minds in football. Asked what he missed about his days as an assistant Friday, Herman spoke about missing the relationships he had with his QBs and the bond you can build from all that time spent together in the position room and being so involved in their lives.
One of his proteges who made dramatic strides both as a player and person is Cardale Jones. The Buffalo Bills quarterback, who led OSU to that national title, had more than his share of struggles early in his career with the Buckeyes, especially academically but Herman is proud to say that on May 7, he and his wife Michelle will fly from the Big 12 meetings in Arizona to Columbus to watch Jones graduate from Ohio State.
They told me Migos and Chance the Rapper were gonna be here (in Austin) on Sunday, the seventh and wanted to meet me, Herman told FOX Sports. "I said 'No, Im gonna be in Columbus.
"Its really cool, man. Hell be the first to tell you. Urban wanted to kick him out of the program multiple times. It fell on me and Michelle, and so to see him get where he has got and mature the way that he has matured. Wow. Its what we always talked about. You dont have to be stuffy and buttoned-up to know when to say what and keep your mouth shut."