Tom Coughlin refuses to discuss future after seventh straight loss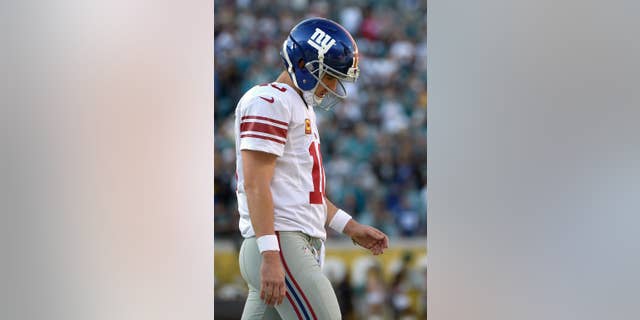 EAST RUTHERFORD, N.J. – Tom Coughlin is refusing to discuss his future as the coach of the New York Giants after a seventh straight loss that he acknowledges has made him feel miserable.
Just hours after telling his team to worry more about themselves than him, the 68-year-old Coughlin once again accepted responsibility for a season that has seen the Giants (3-9) repeatedly fail to make the plays when it counted.
In blowing a 21-point lead to the lowly Jacksonville Jaguars (2-10), the Giants had two fumbles returned for second-half touchdowns and saw the defense give up a late score to lose for the second week in a row.
With four games left in the regular season, the Giants are assured of their second straight losing season and third year in a row out of the playoffs.
___
AP NFL website: www.pro32.ap.org and www.twitter.com/AP_NFL