Tom Coughlin on potential return to coaching: 'My Doppler is back up'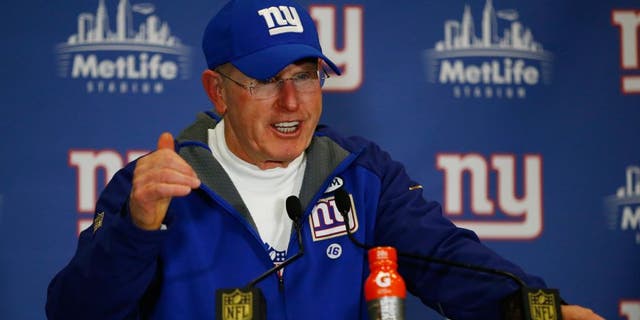 Tom Coughlin hasn't been out of coaching for a full year, but his itch to return to an NFL sideline is seemingly growing with each passing day.
On Monday night during the Bengals-Giants game, the 70-year-old longtime Giants coach shed some light on his feelings about coaching.
"I don't know. I really don't. I really don't. I mean, I say that I would be interested in listening, and then I say on the other hand, it better be a good opportunity. But I don't know that there are any good opportunities when the change is made," he said. "So we'll see. It's the middle of the season. Certainly my Doppler is back up, and I'm excited again, and I'm watching football and enjoying the games."
Coughlin credited Sunday's action between the Steelers and Cowboys, as well as the riveting Seahawks-Patriots game, for piquing his interest. He said he's "excited again" after watching those back-and-forth battles Sunday.
He's still been around the game as a senior advisor to football operations in the league office, but he's not nearly as close to players as he was when he was coaching. There are currently no head coaching openings, but there are sure to be at least a few in the offseason. Perhaps he'll return to the Jaguars, a team he coached from 1995 to 2002.