Tom Coughlin 'frustrated' by Eli's performance at times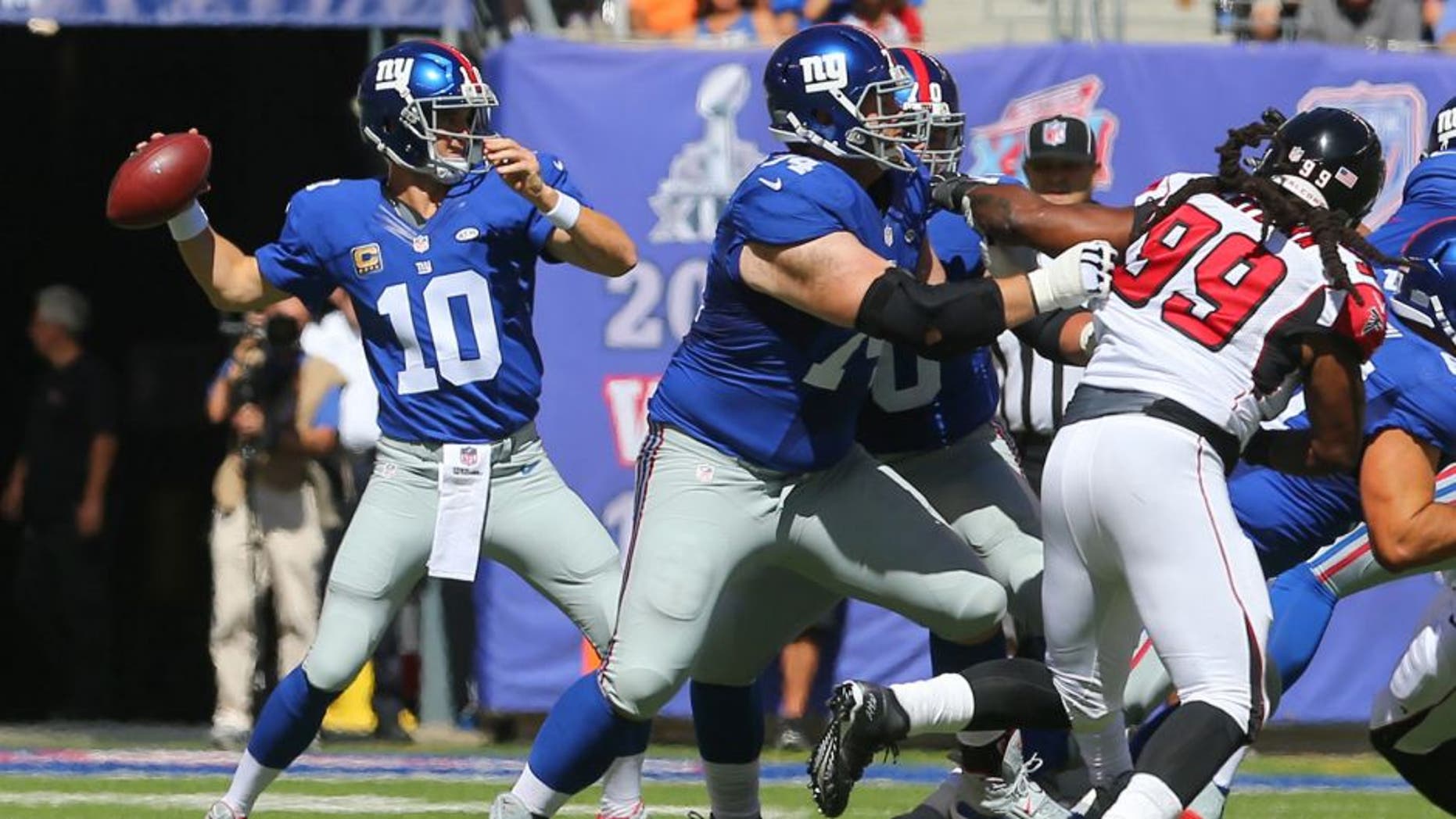 The New York Giants have lost their first two games of the 2015 regular season despite leading by 10 points in the fourth quarter of both games. Tension is building, and after a tough fourth quarter for quarterback Eli Manning, head coach Tom Coughlin admitted that he is frustrated.
"I mean there are times when it's tremendous," Coughlin said when asked to assess his quarterback's performance, per the NY Daily News "and then other times when it's not. I'm frustrated like you are."
Manning's final numbers were respectable, but it was how he finished the football game that has Coughlin concerned. After going 22-of-29 for 262 yards passing and two touchdowns through the first three quarters, Manning went just 5-of-11 for 30 yards passing the final quarter.
Coughlin was specifically disappointed in a late game penalty that Manning inexcusably caused. On a third-and-seven play, Manning took a delay of game penalty that backed the Giants up five yards and put them in a more difficult situation. Manning took the penalty after a timeout -- a questionable mistake for a veteran quarterback.
"There's really no reason for that," Coughlin said. "There was plenty of time when we were out over the ball. Plenty of time. The only reason I can offer is he's changing the protection around and he loses track of the clock. But to go from third-and-7 with a legitimate chance -- with quite frankly a good play call -- to third-and-12?"
Manning took the blame for the mistake, like he always does, but that doesn't put the Giants in the win column. The offense has stalled in the fourth quarter at key moments in the Giants' first two regular season games, and they only have themselves to blame with penalties, dropped passes and other mental errors.
(h/t NY Daily News)