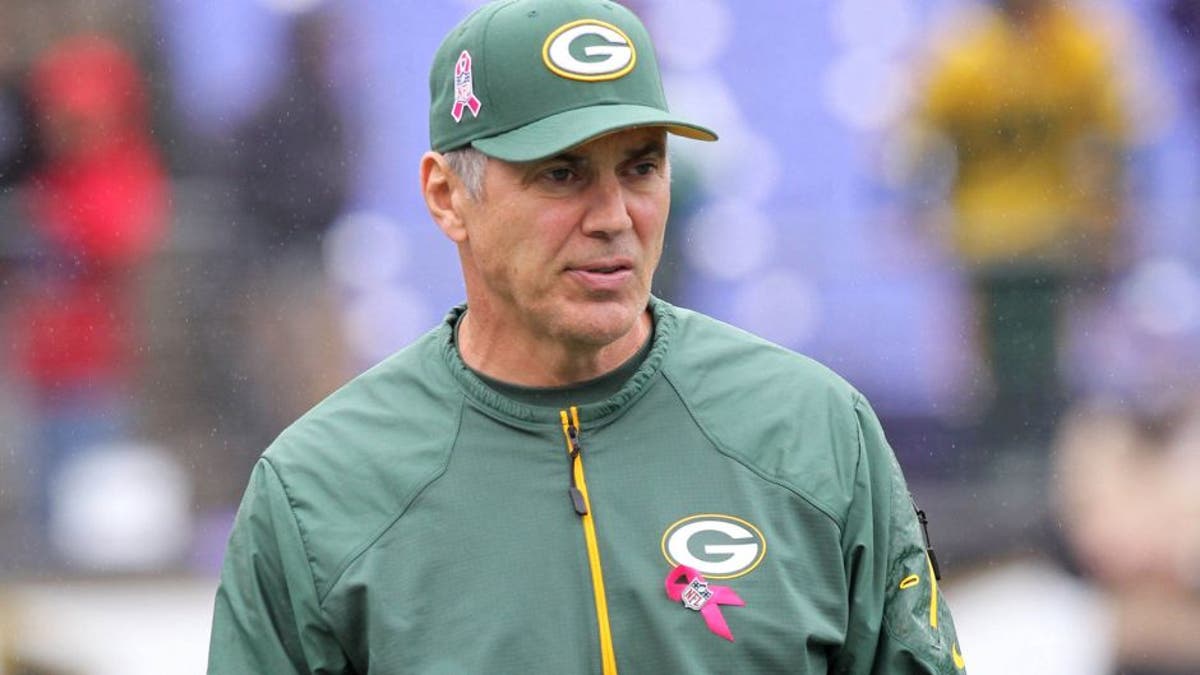 The Green Bay Packers have made a distinct coaching change this offseason, as head coach Mike McCarthy made the decision in February to give up the team's offensive play-calling duties.
Calling the plays for the Packers' offense this year will be Tom Clements, a longtime assistant who became associate head coach of the offense this offseason. He expects the handoff to go off without a hitch in the Packers' preseason opener versus the New England Patriots on Thursday night.
"The exhibition games are trial runs for everybody, for the staff, for the players and see if you need to make any adjustments," Clements said, via ESPN's Rob Demovsky. "But things have been operating smoothly, and I don't anticipate any problems."
Clements plans on coaching from the sideline, so he can send the plays in directly to the quarterback. Packers defensive coordinator Dom Capers, on the other hand, prefers to call his plays in from upstairs.
"I think it's quicker for the operation rather than to have to have the call made down to the sideline and the call into quarterback," Clements said, per ESPN. "It saves time, and it can help us play quicker. We're an up-tempo team, and that's what we're trying to accomplish."
Clements used to sit up in the coaches' box on game day, but quarterbacks/receivers coach Alex Pelt will be provide the aerial perspective this year instead, according to ESPN.
(h/t ESPN)