Tom Brady's receivers had the most drops in the NFL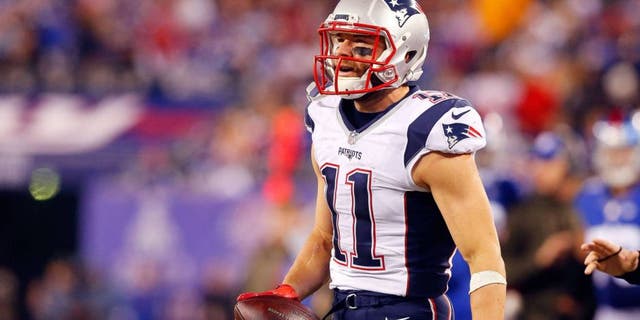 The New England Patriots always get a ton of credit for how great their offense is despite not having a true, dominant No. 1 receiver. Julian Edelman and Rob Gronkowski are two of Tom Brady's favorite targets, but both have missed time this season due to injury.
Even when they are on the field, though, Patriots receivers are among the worst when it comes to dropped passes. In fact, they tied for the most drops in the league this season, according to Pro Football Focus.
Brandon LaFell and Edelman are among the players with the most drops on the team, which is surprising for the typically sure-handed Edelman. In nine games, he still managed to make 61 catches for 692 yards and a career-high seven touchdowns despite having several drops.
Of course, the Patriots will welcome him back with open arms in the playoffs, so long as he's able to return from his broken foot as he's expected to.