Tom Brady wrote a letter to Hall of Fame voters endorsing Dolphins legend Jason Taylor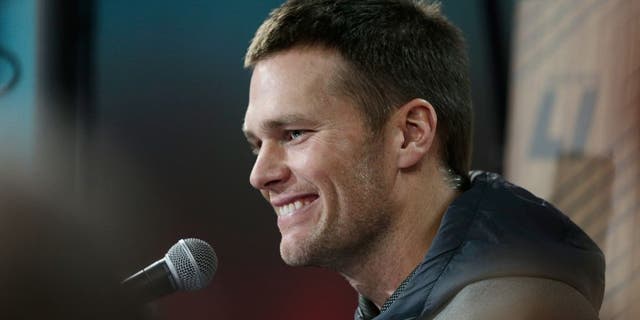 By now you've heard that Tom Brady missed the first four games of the season as a result of his four-game suspension, stemming from his involvement in Deflategate. He was tight-lipped on how he spent those four weeks, keeping his comments to himself for the most part.
One thing he did do during that ban was write a letter endorsing one of his former rivals. That rival was Jason Taylor -- a guy who spent his career trying to sack Brady in the AFC East.
Taylor was elected to the Pro Football Hall of Fame on Saturday, putting a fitting cap on what was a remarkable career for the former Dolphins, Jets and Redskins defensive end. Brady seemingly had a hand in Taylor's election, thanks to this lengthy letter he wrote to voters before he returned from his four-game suspension.
Here's part of the letter, via the Miami Herald:
"The games against Jason are some of most (well, maybe least) memorable," Brady wrote. "He is one of the greatest opponents I've ever faced, having had the 'pleasure' of looking across the line and seeing him on the opposite side of the ball, not once but twice, each season for a decade. While I entered the league with a healthy respect for Jason and the incredibly talented Miami defense he led, my admiration for him as a player and a person only continued to grow with each play; each game; each season.
"… I don't envy the challenge you have in selecting the all-time best from a group of so many great players who will make up this year's Hall of Fame class. With that said, I will tell you from my own personal experience, Jason is one of them."
Taylor sacked Brady more than he sacked any other quarterback -- 11.5 times in 20 career games against the New England star. That said, it's no surprise to hear how fondly Brady speaks of Taylor, considering how much success the new Hall of Famer had against him.
Taylor finished his career with 139.5 sacks, which is seventh in NFL history.