Tom Brady tops other QBs with 400 TDs in one important category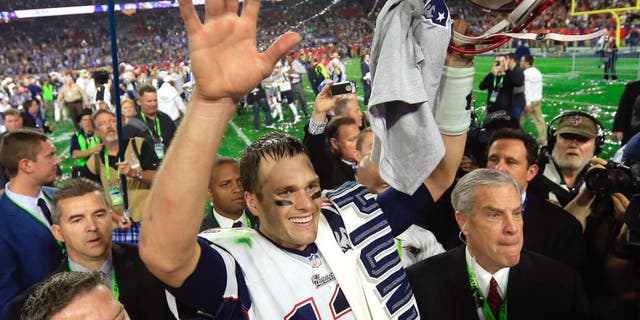 NEWYou can now listen to Fox News articles!
Tom Brady joined an elite group of quarterbacks last week when he tossed touchdown pass No. 400. He became the fourth quarterback to do so, until Drew Brees became the fifth on Sunday night.
Brees and Brady joined Brett Favre, Dan Marino, and Peyton Manning to accomplish the feat, and another quarterback won't join the group for a while as Eli Manning is the next closest active player with 266.
While Brady may be No. 4 on the list, he stands above the other four quarterbacks in one important category: Super Bowl wins. In fact, he has more Super Bowl rings than the other four combined.
Brees, Manning, and Favre all have one ring each, yet Brady has four on his own. That's a testament to how great Brady has been throughout his career, and how frequently he's taken the New England Patriots to the Super Bowl.
MORE NEWS: Want stories delivered to you? Sign up for our NFL newsletters.