Tom Brady takes Lombardi Trophy to Great Wall of China on Father's Day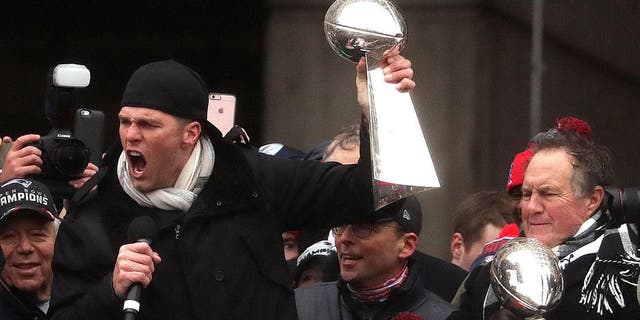 NEWYou can now listen to Fox News articles!
The New England Patriots' victory tour has reached far and wide this offseason, reminding everyone where the Lombardi Trophy resides. Tom Brady took the most prized possession in football on like its longest journey yet to the Great Wall of China, posing with the trophy on Fathers Day weekend.
But Brady wasnt alone on the trip, taking one of his sons on the once-in-a-lifetime experience.
And of course Brady had to show off his throwing ability as onlookers tried to catch a glimpse of the scene.
Brady hopes to one day throw some NFL passes in China, and it could happen soon. NFL commissioner Roger Goodell said earlier this year that the league is aiming to schedule a regular-season game in China in the next couple of years.
"My dream is to play a game here in China some day," Brady said, via Reuters."It's just a great event and hopefully a lot of the Chinese people would enjoy it."