Tom Brady says he wants to play in the NFL 'maybe 10 more years'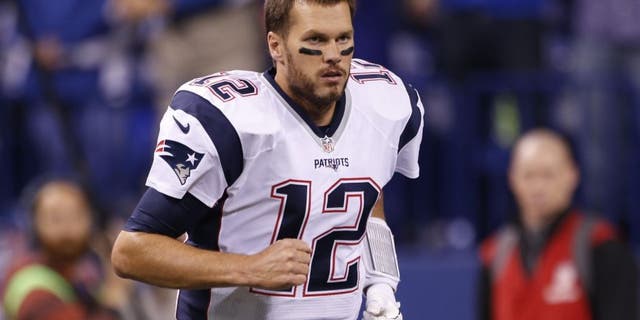 NEWYou can now listen to Fox News articles!
New England Patriots quarterback Tom Brady has no plans for retirement anytime soon.
On a conference call with reporters on Wednesday, he expressed his interest in playing in the NFL.
"I want to play for a long time, maybe 10 more (years)," the New England Patriots starting quarterback said.
Reporters followed up on Brady wanting to play another decade and what goes into his thought process.
"It's not always up to me; that's what my goals are," Brady said, via Dom Consentino of NJ.com. "That's just what I'm hoping. It'll take a lot to achieve that. Obivously, a team has to want you. I love playing this sport. I love making the commitment to my teammates and my coaches, and hopefully I can go for a long time."
The 38-year-old quarterback has played at a very high level throwing 1,699 yards, 14 touchdowns and one interception.