Tom Brady, Rob Gronkowski reportedly expected to play vs. Jets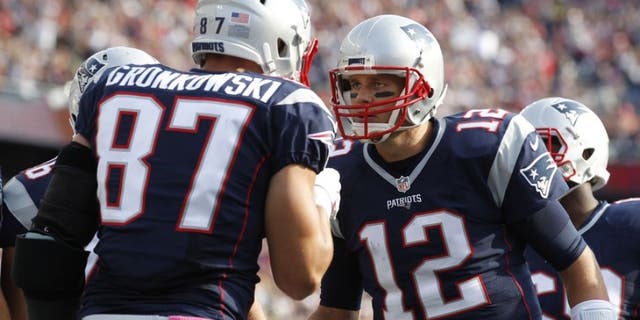 The Tom Brady to Rob Gronkowski connection should be back for the New England Patriots on Sunday, just in time for a showdown vs. the rival New York Jets.
According to reports, both players will be active on Sunday.
Brady, who missed two practices this week, is dealing with soreness and swelling in his knee, but will be able to start under center, according to ESPN's Adam Schefter.
And Gronk, who missed the trip to San Francisco for last week's game against the 49ers, has apparently recovered from a perforated lung and will also be in the lineup, according to NFL.com's Ian Rapoport.
And while they might not have the same star power, another trio of players also appear to be available.