Tom Brady: Making 10 AFC title games is beyond 'my wildest dreams'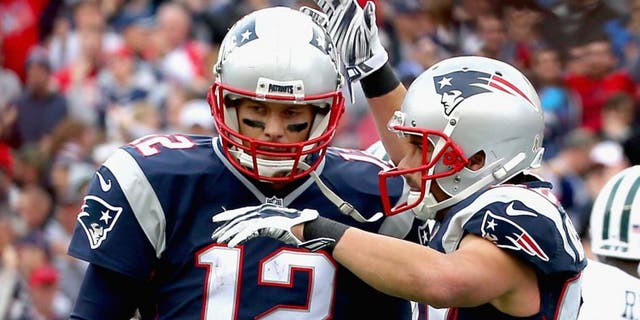 Tom Brady and the New England Patriots are one win away from a spot in the Super Bowl once again as they'll visit the Denver Broncos on Sunday. It'll mark the 17th time Brady and Peyton Manning have met, and the fourth time in the AFC Championship game.
The history of both quarterbacks can't be overlooked, but it's Brady who's accomplished something 27 other franchises haven't done: play for an AFC title 10 times.
That's right, Sunday will mark the 10th time Brady has reached the conference championship game, which is more than 27 other teams. That's incredible, and something Brady didn't even believe was possible.
He talked about the accomplishment on WEEI Monday morning.
Sunday's matchup between Brady and Manning comes with a Super Bowl berth on the line. And by looking at the numbers right now, it would seem as though Brady and the Patriots have the edge. Brady has three touchdown passes in Denver this season, while Manning has just one, despite playing five more games.
It's only fitting that the two meet with a spot in Super Bowl 50 up for grabs.