Tom Brady fat-shamed on Twitter over photos with wife Gisele Bundchen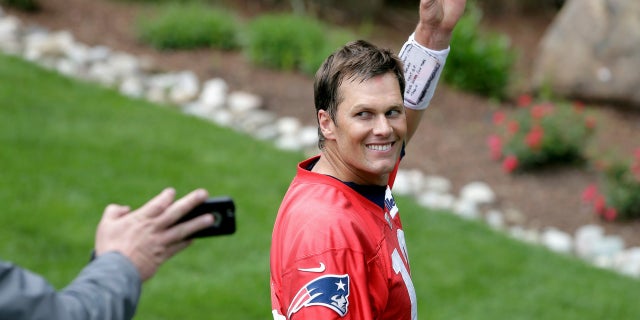 Tom Brady has added a few extra pounds throughout his career, according to some social media users -- and the "fat-shamers" aren't talking about the weight of Brady's five Super Bowl rings.
A photo of the New England Patriots star quarterback and his supermodel wife, Gisele Bundchen, surfaced online last week, and Brady appeared to get fat-shamed on social media.
"I'm old and out of shape and somehow look just as good as Tom Brady," one Twitter user wrote with a photo of Brady holding hands with Bundchen.
Another user took a shot at the 40-year-old's diet plan, which he has touted in the past.
"Tom Brady lying about his diet, his body is TRASH still lol," the person wrote.
Brady is entering his 19th season with the Patriots, a team constantly in the hunt for the Super Bowl. Brady has continually showed off his athletic prowess in the face of critics.
He's also said he would want to play in the NFL until he's 50.
"I always said my mid-40s and naturally that means around 45. If I get there and I still feel like I do today, I don't see why I wouldn't want to continue," Brady told ESPN last year. "If you said 50, then you can say 60, too, then 70," Brady added about extending his career. "I think 45 is a pretty good number for right now. I know the effort it takes to be 40. ... My love for the sport will never go away. I don't think at 45 it will go away."