Tom Brady explains last-minute decision to skip Patriots' White House visit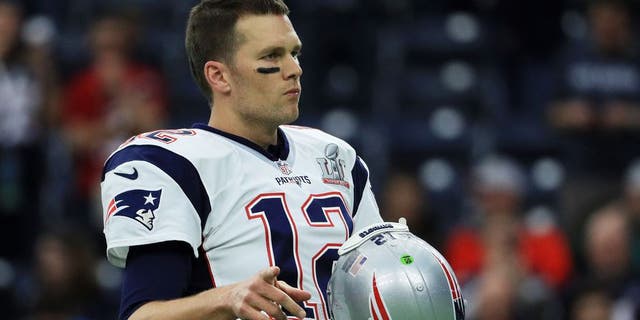 The New England Patriots will visit the White House on Wednesday to celebrate their fifth Super Bowl win, but the hero behind their remarkable comeback wont be in attendance.
Tom Brady issued a statement Wednesday morning explaining why he wont be joining the team in Washington D.C., citing personal family matters.
According to the Boston Herald, Brady is spending time with his mother, who is battling an illness.
This isnt the first time Brady has missed the teams trip to the White House. He also had to attend a previous family commitment following their Super Bowl XLIX win two years ago.
Brady did visit the White House with the Michigan Wolverines after their 1997 national championship win, as well as the Patriots first three Super Bowl victories. His absence from this visit is particularly notable, however, given his relationship with President Donald Trump.
Hes been friends with Trump for quite a while, dating back to the president'spre-political days but has remained quiet about his political stances.
Brady joins a long list of players opting to skip the White House visit for a variety of reasons. Those players include Dont'a Hightower, Martellus Bennett, Devin McCourty, Alan Branch and Chris Long. Some have citied political reasons for their absences, while others, such as Hightower, have said it's merely a personal decision.
The Patriotswill be the first team to visit the White House with President Trump in office.