Tom Brady doesn't take the bait when asked about 'CryBrady' cover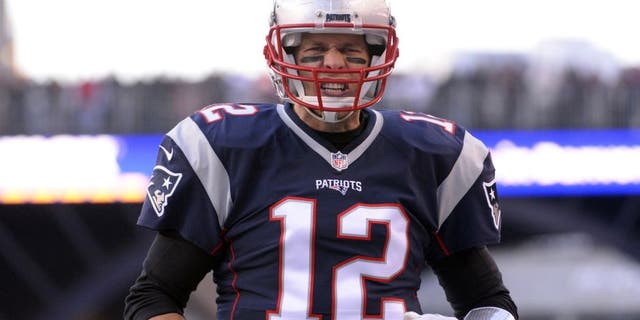 Tom Brady is no slouch: He knows how to handle a press conference.
As the New England Patriots quarterback gets ready to take on Peyton Manning and the Denver Broncos, he stayed above the riff raff on Wednesday when he met the media, who tried to catch the wily veteran, who often had to give some answers through all-knowing and quiet smirks.
When he was asked about his reputation for complaining to referees and how that compared, Brady said:
"I'm not sure what the other quarterbacks do."
When he was asked about how his conversations with referees go, Brady said:
"I don't remember much of them. I've taken a lot of hits of the years."
When asked about the New York Tabloid covers that called him a baby, Brady, again, through that classic Brady smile, said:
"No. I haven't seen any."
When he was prodded about Rob Gronkowski's war of words with the Broncos, specifically about being tackled low, Brady dodged that one with:
"That's just something he's got to deal with."
Of course, when asked about Manning, whom he'll be meeting for the 17th time in their careers, Brady gave us a whopper (not really):
"There's a lot of things. I think just his consistency and durability, his ability to you know always seem to come through."
There you have it. He's in playoff form, ladies and gents.