Tom Brady cursing reportedly draws 3 FCC complaints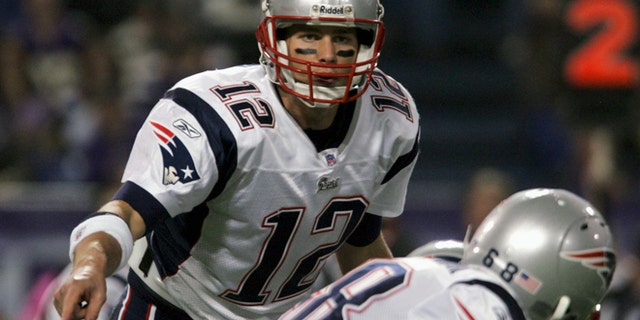 Let's hope that these kids can't read plays as well as they can read lips.
The Federal Communications Commissions received three written complaints about New England Patriot's quarterback Tom Brady's choice of words during a game last month's rivalry game against the Green Bay Packers.
Though there was no audio, the future Hall of Fame quarterback could clearly be seen shouting the 'f' word four consecutive times. The Packers had just sealed up the 26-21 victory with a first down. Brady was on the sidelines turned to his left and let loose with the 'f''-word barrage.
"My 8 year old grandson was watching the game with me and even commented that he should not have said that," one Pennsylvania grandparent wrote, according to a report by The Smoking Gun. "I understand the first time it happened that the camera man would not have expected that but to keep the camera on Tom Brady as he kept yelling was uncalled for."
The website obtained the complaints after filing a Freedom of Information Act request.
Brady has addressed the issue earlier but did not appear the back down from his choice of words.
"I wish I did have a better mouth out there at times," Brady said last week on WEEI's "Dennis and Callahan" show. "But there's nothing that quite expresses the way I feel like that word. It is, it is [a great word], especially in the heat of the moment. … Blame CBS and NBC for putting it on TV. Don't blame me. … We're not choirboys, I know that. You bring us up to a certain level of intensity to the game, you're job is to go out there and physically, emotionally, mentally dominate the game. You don't do that at church on Sunday. You've got to go to the football field for that."