Tom Brady boasts that he is not one of the best QBs ever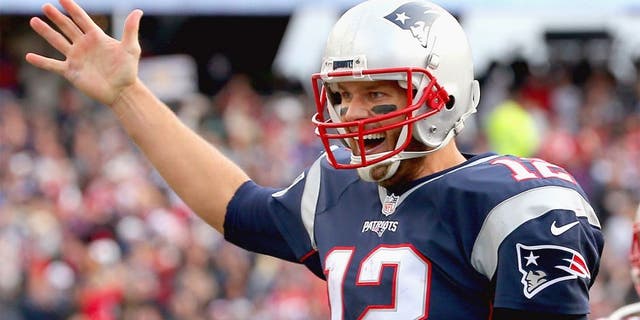 Nothing comes easy for Tom Brady.
The New England Patriots quarterback marvels at the natural ability of some of the greats to play the game over the years -- even some that are still in the league. And the funny part is, despite all of this success, Tom doesn't consider himself one of the best quarterbacks ever.
Seriously.
"I wouldn't put myself in there," Brady said on Westwood One radio with Jim Gray. "I think there's some incredible players that have played the position and a lot of guys do things differently to get the job done. You see different styles, different techniques. When you look at me being a fan of Joe Montana -- nobody ever did it better than Joe Montana. In a way he was like the Michael Jordan of football. The style and the grace and the beauty of what Joe's style was, it never looked hard for Joe."
Don't think Brady stopped at Montana.
"Another one of my idols, Steve Young, who was one of the most gifted players to ever play. You look at Troy Aikman, the efficiency with the way he played. You look at Aaron Rodgers and the way that he's playing and you can't imagine another quarterback could play as flawlessly as a guy like Aaron Rodgers. Then you watch Russell Wilson play and you never could imagine someone could get out situations and make plays out of nothing like Russell Wilson. Then you watch Cam Newton play. You're blown away by the different styles of all these different players that make this game so spectacular."
Wow. So, Tom, what's your opinion of yourself? Are you saying you don't have talent?
"I think of myself as kind of someone who has got to think my way through the game, has to understand coverages, anticipate things. I have to work my butt off all week and work really hard to get to the game feeling confident with what I am trying to accomplish and get down the field to score some points. I guess for me because I have to work so hard at it and try so hard at it, that's part of enjoying it for me, but I look at other players and say, 'Gosh, I wish I could make it look as easy as they make it look.'"
Oh, I see. While other are skating through on their natural talent, you have to work hard for everything you get. How humble ... in a humblebrag sort of way.
(H/T to WEEI.com)