Tom Brady aims latest dad joke at Von Miller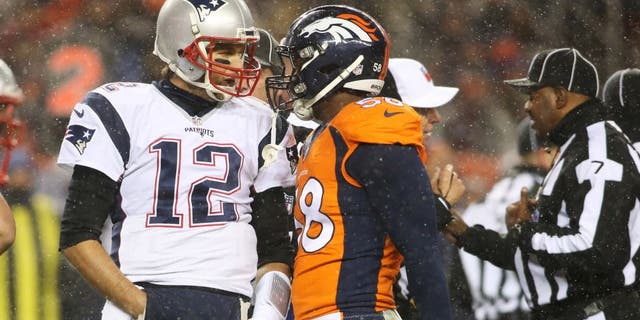 Facebook maestro Tom Brady strikes again.
The New England Patriots quarterback recently went horseback riding with wife Gisele Bundchen and their children while on vacation, and Brady used the opportunity to make a joke about Denver Broncos linebacker Von Miller.
Funny or a dad joke gone wrong?
Miller got the best of Brady in the 2016 AFC Championship game, as the Denver star recorded one interception and 2.5 sacks against New England in the 20-18 Broncos' win. The linebacker has also used social media to mock Brady in the past. Miller posted this outstanding piece of computer artwork to his Instagram in November after the Broncos served New England its first loss of the 2016 season.
This is the stuff rivalries are made of in the Internet age.