Todd Gurley not on injury report, could make NFL debut in Week 3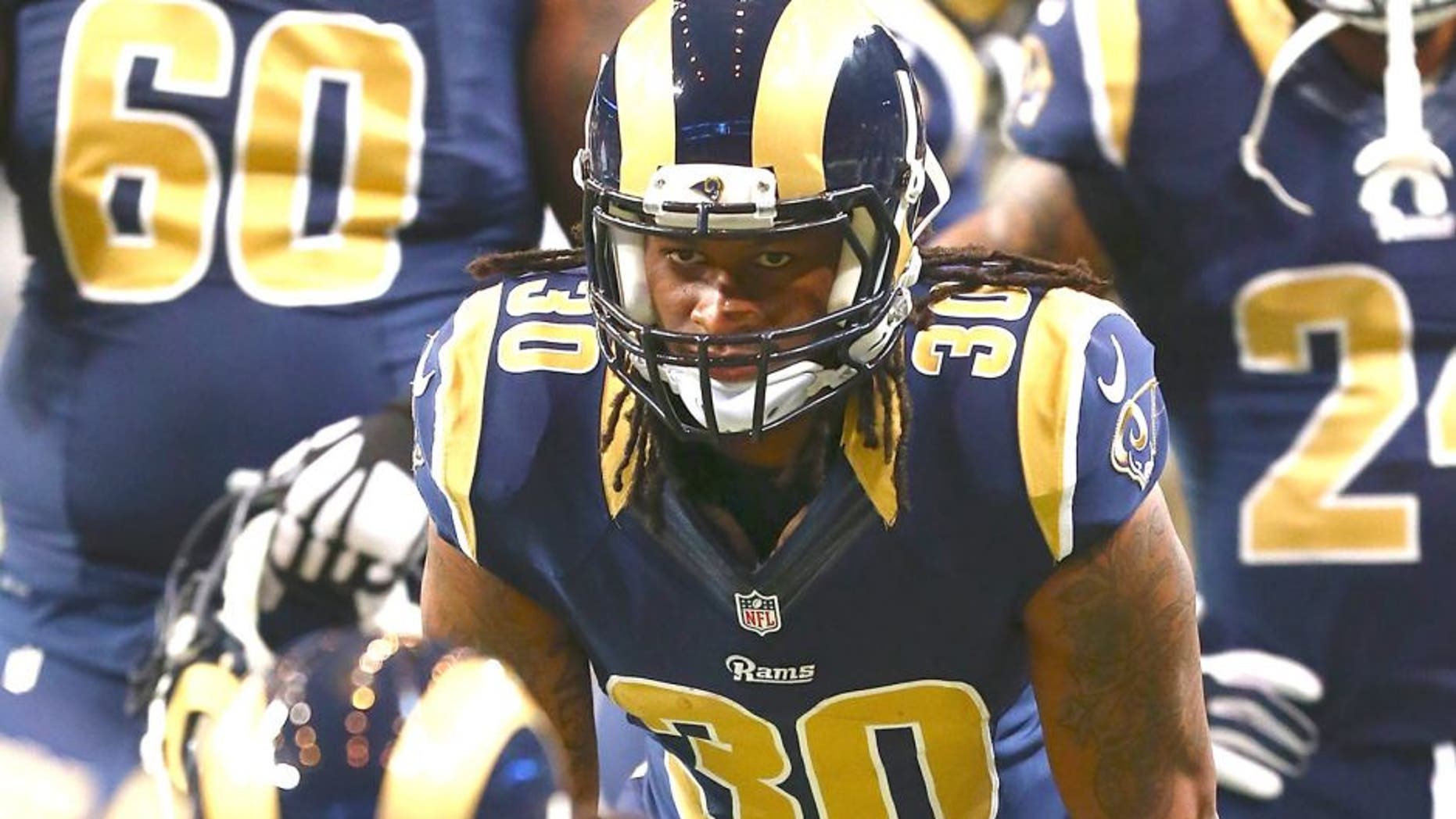 Wednesday was a big day for Todd Gurley.
The rookie running back went through a full contact practice in preparation for what could perhaps be his Rams debut on Sunday.
However, the coaching staff has remained mum whether Gurley will play.
"He's had two good days," Fisher said, via the team website. "He had a good day today in pads and he had a good day in the three-quarter speed practice yesterday. He'll get a day off tomorrow and we'll see how he is Friday."
There has been steady progress for Gurley in his recovery from a torn ACL last November.
The Georgia product noted his body feels great and he's slowly worked his way back into football shape.
"It's definitely getting there," Gurley said, via the team website. "I know as far as recovery -- recovery from being tired -- I definitely feel a lot better. I feel like I've been doing a great job with that. And getting those reps is helping me a lot."
The timing of Gurley's impending return can't come soon enough for a Rams offense that could use a spark in the backfield.
(h/t StLouisRams.com)