Todd Gurley 'hype' about return to practice field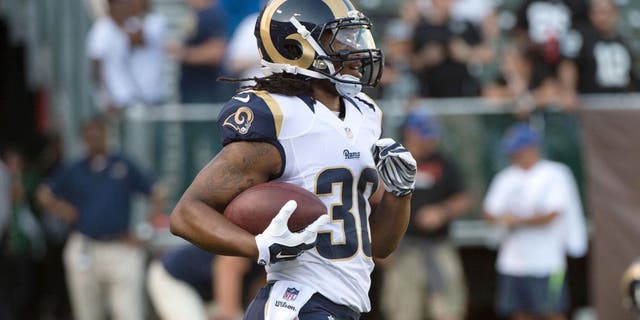 The wait was well worth it.
The Rams invested a first-round pick in Todd Gurley back in May knowing he was coming off a torn ACL last November.
But there has been significant progress in his rehab, the latest step being cleared for practice.
"I was really excited," Gurley said, via the team website. "I got the news a couple days ago, so I was definitely excited just to get out here and get some reps. I was hype all day, telling everybody I was going to be out there and nobody believed me."
Of course, the team remains cautious, but they are also optimistic as to what they've seen from Gurley thus far, even in limited work.
"Todd was excited to get in there, get a few offensive reps, and get challenged with protections and formations and all that stuff," head coach Jeff Fisher said, via the team website. "He was good. We'll just continue to probably do this for the next few days and then we'll just add reps for him as we move forward."
For an offense that has struggled through two preseason games, the news of Gurley being cleared should be more exciting than usual.
(h/t StLouisRams.com)