Todd Gordon thinks race format will allow him to 'get involved in the game a little more'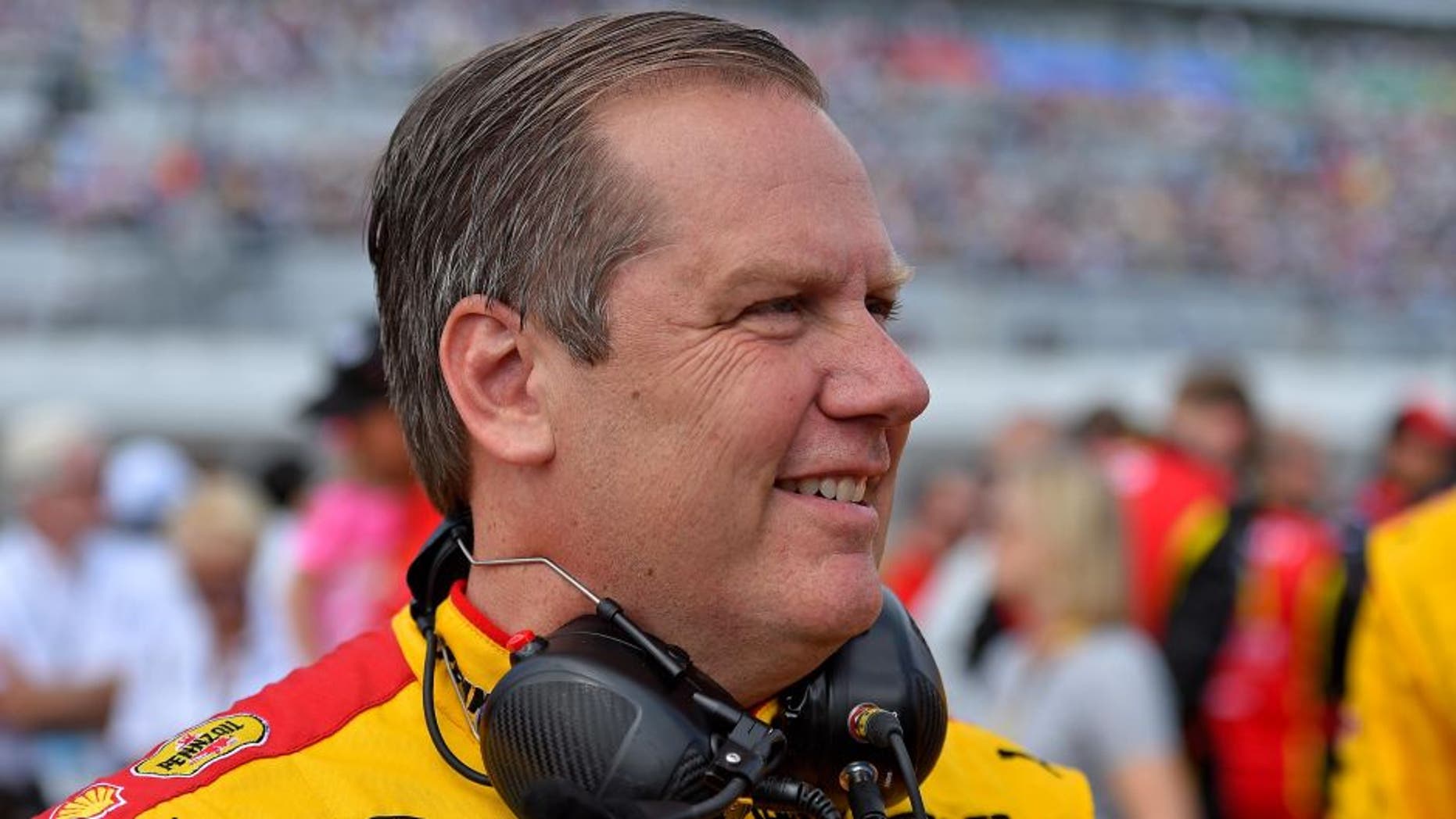 Joey Logano's crew chief, Todd Gordon, has been taking full advantage of the two-day Monster Energy NASCAR Cup Series organizational test session at Phoenix International Raceway.
With a new race format and points system for the 2017 season, Gordon made it clear that it's very crucial for their team to have a detailed game plan due to limited testing.
"There's stuff the aero group wants to test. There's stuff the motor group wants to test. There's stuff that we on the competition and mechanical side we want to test," Gordon said Tuesday at Phoenix."It's how you take all those pieces and put them into a test plan so we can actually gather data."
"On a race weekend, we can gather driver feedback. But at a place like this, we can gather all sorts of measurements on the car with lasers we've got on the car and temperatures with sensors we've got," added Gordon. "We are working through all the pieces that are hard to quantify when you don't have a data system on it."
So far in the test session, Gordon doesn't see any alarming differences between last year's aerodynamic package and the 2017 version, which was used at Kentucky Speedway and Darlington Raceway in 2016.
"Right off the bat, I don't think it's a major difference to what we had last year as far as balance," Gordon said. "One thing with less spoiler is there's more brake usage. You don't have the drag of the car pulling you down and slowing you down. Brake usage might be up a little bit, but speed and balance seems to be decent to what we expected coming here.
Logano and Gordon took their No. 22 Team Penske Ford Fusion to Victory Lane at Phoenix for the first time in November of last year, locking them into the championship round of the playoffs.
In 2016, the team didn't lock themselves into the playoffs until the Michigan race in June, compared to 2015, when they won right away in the Daytona 500.
This season, though, Gordon said teams will need to be on their A-game at Daytona in order to collect as many regular-season points as possible for the final 10 races.
"If you looked at last year, outside of race wins, the points that we earned the first six months were kind of what they were and we didn't get our win until we got to Michigan," Gordon said. "It really wasn't a nightmare because you just kept working toward getting a win.
"We were going to point our way in, but now you have the opportunity to and have to pad your bonus points for (the playoffs) because that's something that carries you through all three rounds," he added. "The significance of that third round, with Talladega and the outlier that that can be, you've got an opportunity in the regular season to really reduce your stress to that round."
Gordon is a big fan of NASCAR's major overhaul for multiple reasons.
"I think it's really cool," he said. "It gives opportunity to kind of shake up the race a couple times during the race. It's going to put it on the crew chiefs and the engineers to sort out how they want to race the race. I think there are opportunities at several race tracks to change up what you do."
Now, Gordon feels decisions made by crew chiefs will matter more than ever before.
"I think there are a lot of things that can happen and a lot of moving parts that allow the crew chiefs to get involved in the game a little more," said Gordon. "Some of the things we've done recently, it's taken some of our tools away. This puts it a little more onto our shoulders. It's something that will be a moving target. It will bring a lot of excitement because you'll have guys on different strategies."
As Logano and team look to make another strong championship run with a new format and points system, it sounds like Gordon is counting down the days until the Daytona 500 (Feb. 26, 2 p.m. ET, FOX).
"I think it's a great thing for the sport," Gordon said. "I'm excited to get the chance to operate under it."