Titans WR Green-Beckham making the most of his opportunities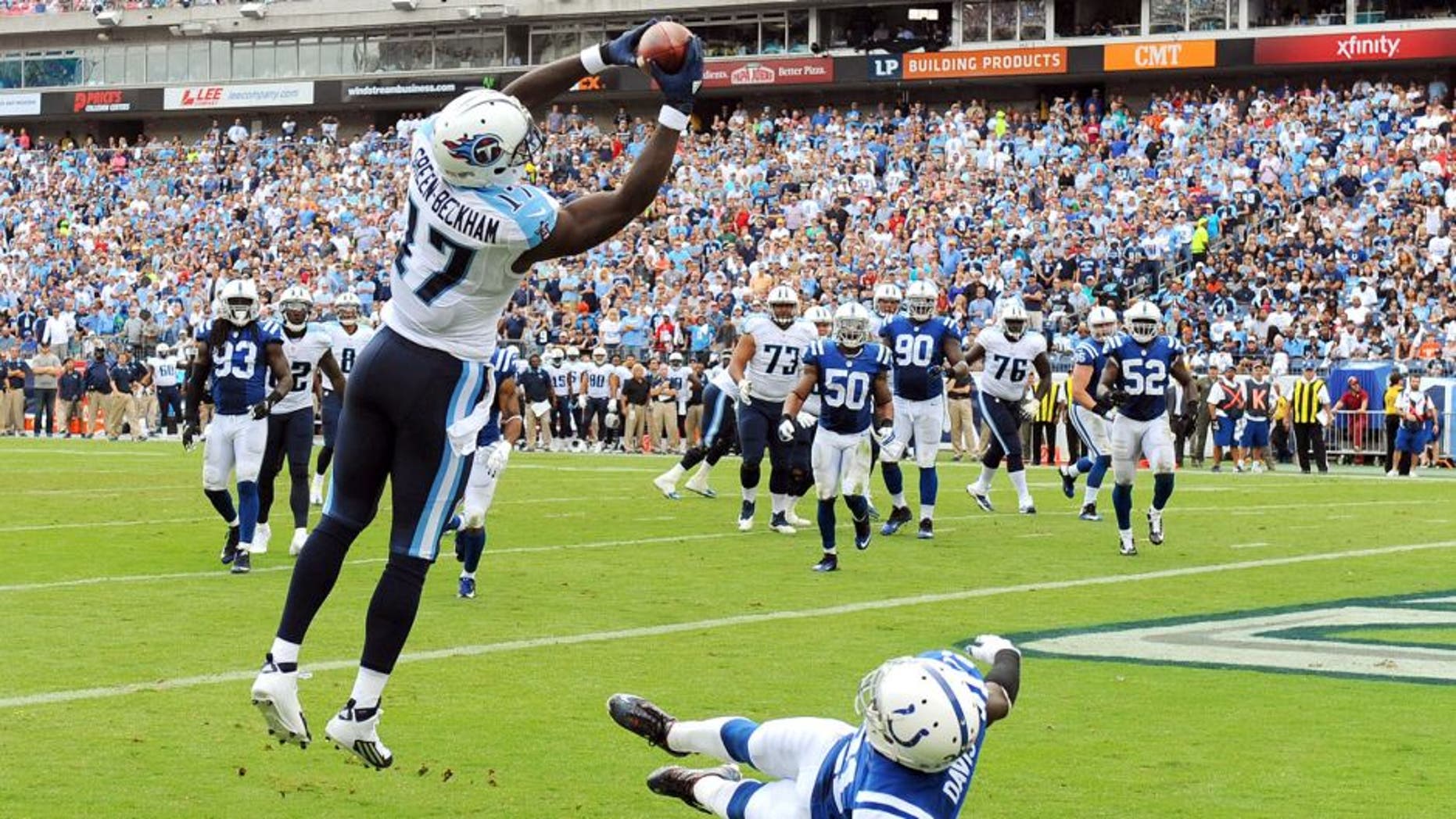 Three games into his professional career, Tennessee Titans wide receiver Dorial Green-Beckham is being brought along slowly as he adjusts to playing in the NFL, but the early returns have been more than promising.
Green-Beckham, Tennessee's second-round pick the 2015 draft has caught touchdowns in back-to-back games, including a three-yard reception from quarterback Marcus Mariota in last Sunday's loss to the Indianapolis Colts.
While the Titans have been pleased with Green-Beckham's performance so far, head coach Ken Whisenhunt cautioned the rookie isn't quite ready for a more expanded role just yet.
"He's been productive,'' Whisenhunt, per the team's official website. "He made some plays (Sunday), and did a nice job on special teams again as the gunner. We'll continue to integrate DGB into the offense. I think the one thing you have to be careful about is overloading him, because right now he is on a good track. He is making progress and we are excited about seeing him make these plays.
"But if you think you can just put him in for 82 snaps, it is going to be a problem, so you just don't want to see him take a step back."
Green-Beckham played 14 snaps against the Colts, in addition to his work on special teams. The has three catches for 35 yards so far, with two of the receptions resulting in touchdowns.
"I know I can make more plays,'' Green-Beckahm said. "I know that each and every week, I have to prepare myself to keep making plays. I'm pleased with how things are going so far. But I just have to try to get better and figuring out ways to make the team better."