Titans turn to reserves after McCourty surgery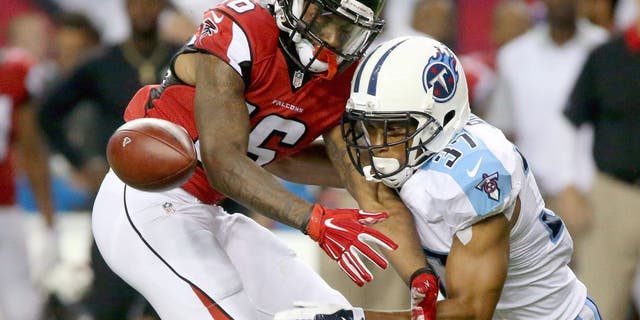 While Tennessee Titans cornerback Jason McCourty hopes to be back following groin surgery for the Sept. 13 season-opener against Tampa Bay, the team is preparing to move forward, at least in the short term with trio of backups picking up the slack.
McCourty, Tennessee's most experienced corner, had missed most of camp before ultimately undergoing surgery Monday. According to the Tennessean, the seven-year veteran may miss the first two weeks of the season, although he hopes to be back sooner.
"Aiming for Week 1," McCourty said in a text to the Tennessean. "Doc was optimistic, so just have to see how rehab goes."
With McCourty out and Blidi Wreh-Wilson still suffering from a high ankle sprain, Titans head coach Ken Whisenhunt said the team will turn to Marqueston Huff, Coty Sensabaugh and Cody Riggs.
Sensabaugh, who has 12 career starts, had three tackles in Sunday's preseason win over the Rams.
"We certainly feel comfortable with the preseason Coty has had," Whisenhunt said.
Huff, who was working primarily at safety before McCourty's injury, was beaten on an 80-yard touchdown pass Sunday, but overall, Whisenhunt described his play as "OK."
Whisenhunt said Riggs, an undrafted rookie free agent, has impressed with his competitiveness.
"He's had a good camp. He's battled the whole time," Whisenhunt said. "He's done a nice job in the preseason. He'll get opportunities this week to further that. He's been a nice addition for a free agent."
The Titans also plan to monitor the waiver wire for further help at the position.
"You always look at that," Whisenhunt said. "It's an important time because you never know who's going to be available."
(h/t The Tennessean)