Titans rookie Taylor Lewan makes plea deal to resolve assault case involving Ohio State fan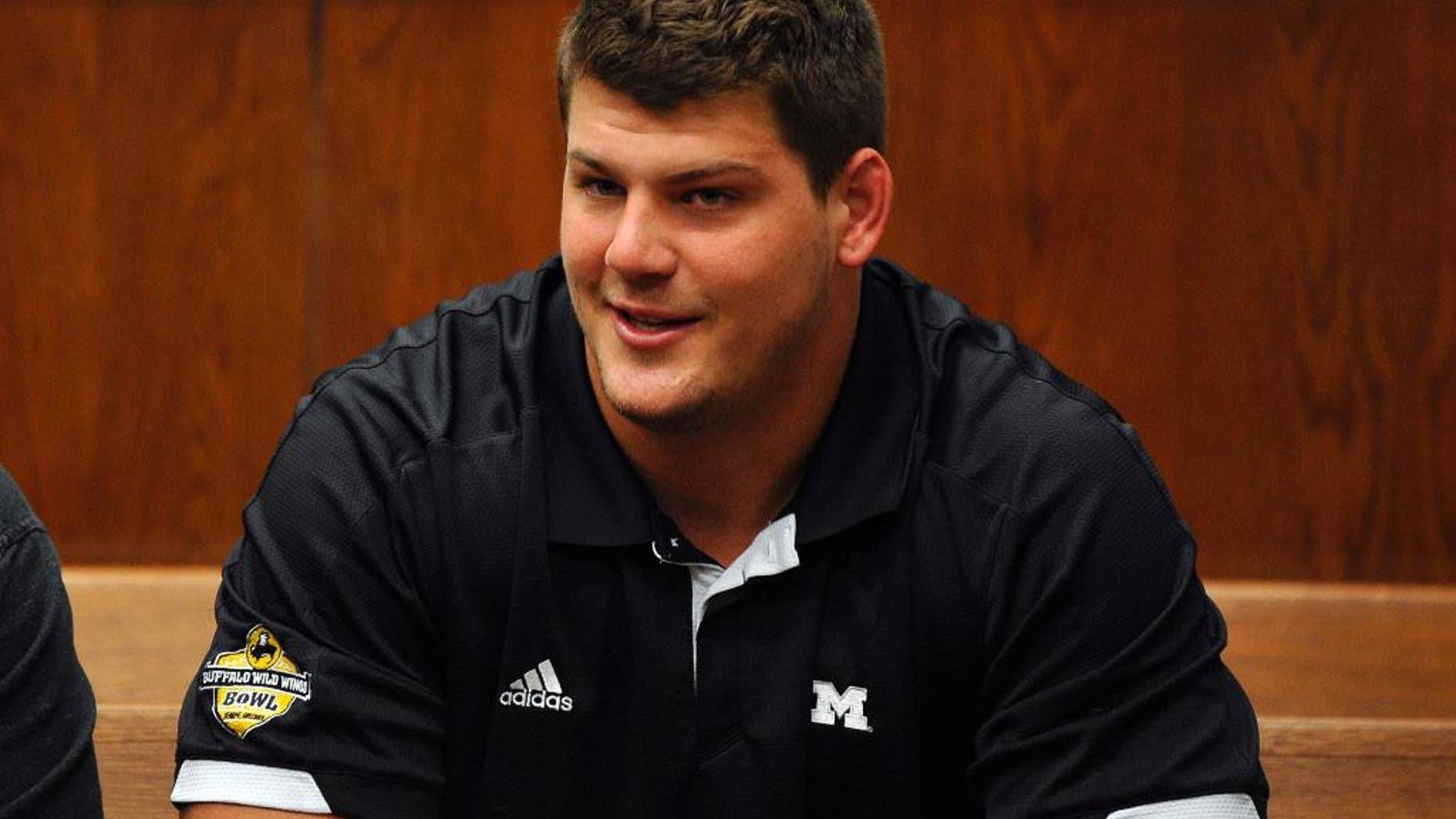 ANN ARBOR, Mich. – Tennessee Titans rookie Taylor Lewan has pleaded guilty to two misdemeanors to resolve an assault case involving an Ohio State fan.
The 23-year-old former Michigan offensive tackle entered the pleas Thursday to charges of disturbing the peace and being drunk and disorderly. Under an agreement with prosecutors he's expected to get probation when he's sentenced Dec. 15.
Lewan was accused of hitting the Ohio State fan after the Buckeyes beat the Wolverines last season. He was originally charged with one count of aggravated assault and two counts of assault and battery.
Lewan and his lawyer declined to comment after the hearing. He's previously said he was breaking up a dispute and wasn't involved in a fight.
The 6-foot-7 Lewan has started the past three games for Tennessee.