Titans QB Mettenberger still searching for first NFL win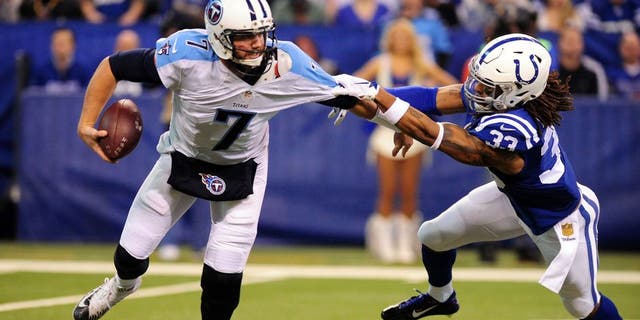 Tennessee Titans quarterback Zach Mettenberger heads into the offseason still in search of his first win as an NFL starter after Sunday's 30-24 loss to the Indianapolis.
Mettenberger, who has lost all 10 starts he's made over his fist two seasons, was 5-of-13 passing for 38 yards and an interception that was returned for an Indianapolis touchdown by linebacker Jerrell Freeman. Mettenberger was replaced by backup Alex Tanney in the third quarter after suffering a hand injury.
Mettenberger started four games in place of Marcus Mariota this season and appeared in seven overall, throwing for 935 yards with four touchdowns and seven interceptions.
The 2014 sixth-round pick scored the first rushing touchdown of his career Sunday with a five-yard run in the first quarter.