Titans put faith in young receivers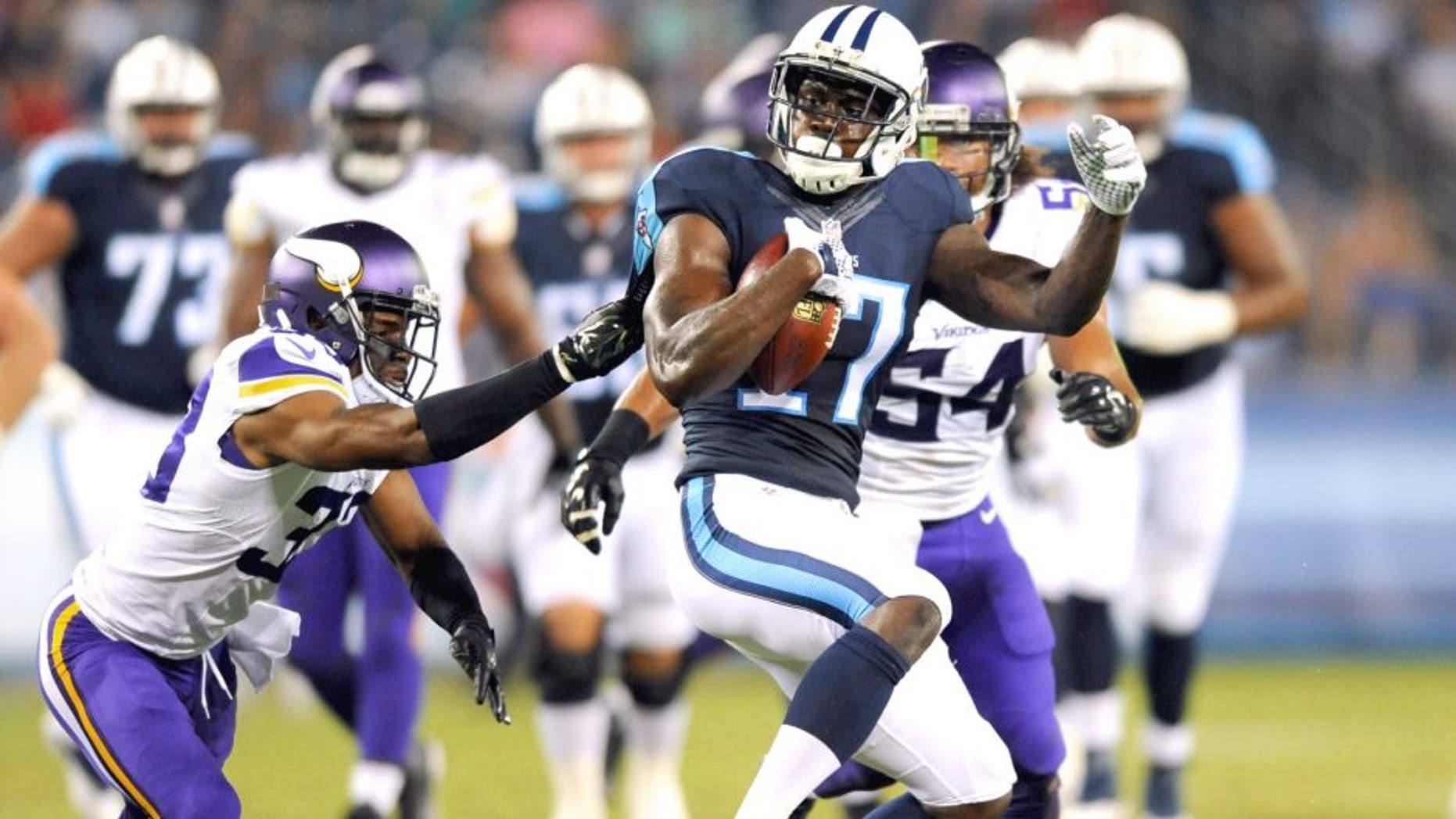 With just four wide receivers on the roster heading into Sunday's Week 1 matchup with the Tampa Bay Buccaneers, the Tennessee Titans have come a long way from the start of training camp, when the team had 13 wideouts on the 90-man roster.
"After all the cuts were done, that's when we realized there's only four of us left competing,'' rookie Dorial Green-Beckham said, per the team's official website. "It was a crowded room before, and now it's empty. It's a little weird, but us four, we can get the job done. We have to help each other out and hold each other accountable."
In addition to Green-Beckham, the Titans will carry Harry Douglas, Kendall Wright and Justin Hunter into the regular season. While the team signed Rico Richardson and 2015 seventh-round pick Tre McBride to the practice squad, the limited number of receivers on the active roster is an indication of the team's confidence in Green-Beckham, a second round pick this year and Hunter, who is entering his third season.
"They put a lot on us and hope we can handle it,'' Hunter said. "So we have to go out there and take on the responsibility -- the four guys -- and we have to go out there and work."
Hunter has 46 career receptions for 852 yards and seven touchdowns. Green-Beckham will make his regular season debut on Sunday.
"I have to learn quickly,'' Green-Beckham said. "I just want to be consistent. I hear the speed (in the regular season) is going to be a lot faster than what the preseason was. I just have to be consistent and play fast."
(h/t Tennessee Titans)